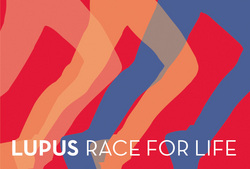 Irvine, CA (PRWEB) September 26, 2009
Lupus International is again hoping to raise national and international awareness that October is Lupus Awareness Month. Each year they host the Lupus Race for Life on the first weekend in October and also ask local and state government to acknowledge lupus as a disease that millions suffer from every year.
This year, Lupus International is proud to celebrate the Lupus Race for Life's 10th Anniversary. To commemorate their success of the past ten years and pledge their dedication to a hopeful future, Lupus International is honored to have several local officials show their dedication to those most in need of a voice. This Monday on Fox 11 at 9:30am, Sheriff Lee Baca will be a guest on Good Day LA. He will be speaking on behalf of all those who survive with lupus and those who can no longer speak for themselves, by announcing his support with his intention to run in the Lupus Race for Life at La Mirada Regional Park on October 4th. Also, Los Angeles County Supervisor Don Knabe will be recognizing Lupus International and the Lupus Race for Life as well as honoring a select group of dedicated volunteers who have given of themselves for the race on Tuesday, September 29 at the official Los Angeles County Board of Supervisors meeting.
Want to help Lupus International spread awareness about lupus and bring hope to the millions worldwide that suffer silently? Then donate or register for the Lupus Race for Life. This year the race will once again be held at the La Mirada Regional Park on October 4th, with a start time of 7:45 a.m. for the kids 1 mile timed run and 8am for the 5k run/walk.
After the race, stick around for a family fun filled morning with a free pancake breakfast, live entertainment, interactive exhibits and a raffle in honor of Kari Lain who lost her battle with lupus.
Make sure to bring your wallet. Your purchase of a raffle ticket could win you a day at Knott's Berry Farm for four, a new pair of Vans shoes, a bowling party at Linbrook Lanes in Anaheim, or gift certificates at Hoff's Hut, King's Hawaiian Restaurant or at Katella Deli. Don't miss your chance to win these and many other prizes. All proceeds from the raffle go directly to help Lupus International provide much needed program and patient information.
For more information please visit http://www.lupusinternational.org.
###