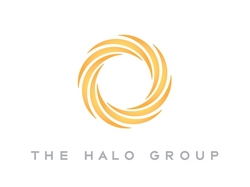 Personal Branding 2.0: Best Social Media Practices
New York City (Vocus) September 26, 2009
Today, Tyler Jennings, Social Media Specialist for The Halo Group, was the keynote speaker at the sold-out event titled "Personal Branding 2.0: Best Social Media Practices" on the closing day of Advertising Week, North America's premier gathering of cutting-edge communications leaders. Jennings addressed the Advertising Women of New York, the first women's association in the communications industry, and offered his expert point of view on the importance of personal branding given the uprise of social media.
The Halo Group, a new agency model that brings together a team of marketing, branding, creative, traditional, digital and mobile advertising, public relations and social media specialists, to work collaboratively with clients. Jennings functions as the social media strategist among the multidiscipline environment of seasoned professionals at Halo.
"Tyler's knowledge of social media has strengthened Halo's digital offering and will keep the agency on the forefront of the newest technology," said Linda Passante, CEO of The Halo Group. "Personal branding is just as important as corporate branding and will remain so as social media continues to be a necessary tool of communication."
Jennings shared expert tips on how to sell oneself through a variety of social media channels. For those who are not yet savvy about social media and for those who want to perfect personal branding in the social media realm, Jennings provided insightful feedback on how to stand out in an oversaturated and competitive environment by communicating strategic messages to targeted communities.
About The Halo Group, Inc.
The Halo Group is a Manhattan-based marketing communications and branding agency that brings together a team of marketing, branding, creative, traditional, digital and mobile advertising, public relations and social media specialists to work collaboratively and directly with clients. Since its founding in 1994, Halo has been honored with almost 250 creative awards, including many in international advertising agency industry competitions. For more information, visit http://www.thehalogroup.net
###