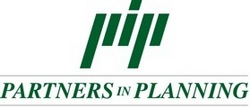 A strong leader in both business development and operations, I know he will be a valued asset to our advisors and to our clients
Calgary, AB (PRWEB) September 26, 2009
Partners In Planning Financial Services Ltd. is pleased to announce the appointment of Tim Kocsar to the new position of Vice President, Central and Eastern Canada.
"Tim has a strong reputation throughout the industry and is well known for his tremendous ability to guide financial advisors as they strive to develop their practices", said R.E. (Bob) Roy, COO of Partners In Planning in announcing the appointment. "A strong leader in both business development and operations, I know he will be a valued asset to our advisors and to our clients".
In his new capacity, Mr. Kocsar will work with financial advisors, branch managers and assistants in Central and Eastern Canada, providing high levels of service and support in branch development, recruiting, training and education, practice management and marketing.
"I am very excited to be a part of the Partners In Planning Financial Services team and am particularly looking forward to contributing to the growth of the company in Central and Eastern Canada", said Tim Kocsar. "Partners In Planning is a unique organization with the advantage of offering clients the assurance of objective, independent, locally-based financial advice, in a truly entrepreneurial environment backed by the resources and scale of a major national firm."
Mr. Kocsar has an extensive and successful career in the financial services industry that spans over 15 years. Prior to joining Partners In Planning, Mr. Kocsar held senior management positions with a number of Canada's leading financial organizations including CI Financial/Assante Wealth Management and Equinox Financial Group. He brings with him significant practice management, succession planning, and industry related experience as well as an in-depth knowledge of mutual fund and investment dealers. Mr. Kocsar holds a Bachelor of Arts Degree and a Post Graduate Degree in Business Administration.
About Partners In Planning: Partners In Planning Financial Group Ltd., through its subsidiaries is one of Canada's largest privately-held financial services organizations, with more than 300 independent advisors and agents operating more than 100 offices. Partners In Planning Financial Services Ltd. is Canada's largest national independent mutual fund dealer, with one of Canada's largest networks of independent financial advisors, offering a full range of mutual funds and money products and, through referral arrangements with other financial institutions, stocks, bonds, mortgages, debt instruments and private investment counseling. Through Partners In Planning Insurance Services Inc., insurance agents and clients can access a full range of life, disability and critical illness insurance products, segregated funds and Guaranteed Investment Certificates (GICs).
For more information, please visit http://www.partnersinplanning.com
# # #