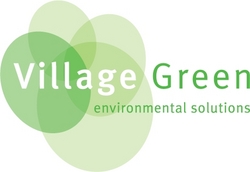 Microsoft is committed to helping governments develop strong, sustainable IT infrastructures that deliver ease of use and value through innovative technology
Palo Alto, CA (PRWEB) September 29, 2009
Village Green Global Inc. (Village Green) today announced the launch of SMARTweb®, a carbon emissions accounting tool. The tool enables Governments to accurately gather and verify emission data using the online application allowing for multiple levels of automated reporting not possible with manual, non-integrated systems.
In addition, SMARTweb® connects data to behavior and meets regulatory requirements. Its automated reports demonstrate and help drive behavioral change leading to measurable savings and provide comparative benchmarking previously unavailable.
"As budgets tighten and carbon regulations increase, the public sector is challenged with showing how its investments in programs and policies are paying off, "said Doug Smith, CEO and founder of Village Green. "SMARTweb® addresses this challenge, streamlining the reporting process and producing a verifiable baseline any entity can use to address climate change."
SMARTweb® is part of the partnership between Village Green and M icrosoft Corp. Through the partnership, public sector agencies world wide will now be enabled to report on their own assets and provide reporting tools to their local businesses within their region.
SMARTweb® is based on Microsoft technology with version 3 recently released. Under the partnership, SMARTweb® will be made available to public sector via the Microsoft public sector resellers worldwide.
"Microsoft is committed to helping governments develop strong, sustainable IT infrastructures that deliver ease of use and value through innovative technology," said Matt Miszewski, General Manager Worldwide Public Sector Microsoft. "Village Green, a key Microsoft partner, is helping set a new standard for operational effectiveness through SmartWeb, which will help advance the way governments respond more effectively to climate change."
Global brands such as CISCO, Daimler Chrysler and Westfield have already benefited from Village Green solutions and improved their bottom line performance in reducing their environmental impact.
About Village Green
The depth of significant experience within the consortium is unmatched and includes environmental auditing, reporting and advisory, research and sustainability measurement. Village Green is providing the technical expertise supported by its own on line reporting tool, known as SMARTweb. Both web and application based, this software has been used by Village Green to audit more than 6,000 environmental audits over the last eight years. It incorporates around 30,000 devices in its database to allow Government, businesses and Utilities to measure greenhouse gas emissions with ease.
###