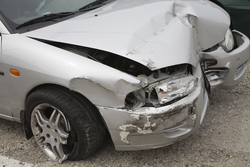 Cardiff (PRWEB) October 1, 2009
Will Thomas, head of Car Insurance Quotes at Confused.com says "Without taking into account the damage to vehicles, uninsured drivers kill three people and injure 460 every week1, and a quarter of these accidents involve young drivers. The insurance industry had to pay out £400 million for the innocent victims last year, which translated into £30 on every honest driver's insurance policy. With an estimated 243,000 uninsured people still at large on the road Confused.com supports the MIB in their bid to get more people insured to stop the toll, financial and otherwise, from rising. Young motorists must be more aware of the penalty for being caught out - up to eight points, enough to cost drivers in their first year their licence, a fine of up to £5000 and higher insurance premiums, not to mention the cost of any damage in the event of an accident."
"Young drivers need education on car insurance before they take risks that could lead to ramifications in the future. Recent figures released by MIB suggest that one in ten young drivers aren't aware that insurance is a legal requirement, and with 50% paying between £400 - £800 it is easy to see why some may wish to avoid getting covered, however ignorance is not an excuse. Driving uninsured should be regarded in the same way as drink driving as getting in the car with the uninsured carries just as much risk."
"While 96% of the UK agrees that driving uninsured is unacceptable, the penalties remain low compared to lesser crimes of not having a TV license are £1000 and £5000 for graffiti. More needs to be done to impose the maximum penalty for uninsured drivers and tackle this massive problem in the UK. Only three in five people think they'll be caught but the harsh truth of the matter is that every three minutes someone is convicted for uninsured driving and the fine and points do not even tell the full story of the damage."
"Making sure uninsured driving doesn't happen is everyone's responsibility: no matter how safe a driver you are, you cannot rely on the same from other people and, with the volume of drivers without cover on the road, it is just a matter of time before you are involved in an accident with one, with a long and laborious process to try to get compensation for damage or, in the worst case, injury or even death of a loved one."
1 figures according to MIB's 2009 StayInsured Report.
For further information please contact:
Press office, Confused.com: 02920 434 398
About Confused.com:
Confused.com is one of the UK's biggest and most popular price comparison services. Launched in 2002, it generates over one million quotes per month. It has expanded its range of comparison products over the last couple of years to include home insurance, travel insurance, pet insurance, van insurance, motorbike insurance, breakdown cover and energy, as well as financial services products including credit cards, loans, mortgages and life insurance.
Confused.com has a panel of 83 motor insurance providers and could save customers over £205* on their annual car insurance policy.
Confused.com is not a supplier, insurance company or broker. It provides a free, objective and unbiased comparison service. By using cutting-edge technology, it has developed a series of intelligent web-based solutions that evaluate a number of risk factors to help customers with their decision-making, subsequently finding them great deals on a wide-range of insurance products, financial services, utilities and more. Confused.com's service is based on the most up-to-date information provided by UK suppliers and industry regulators.
Confused.com is owned by the Admiral Group plc. Admiral listed on the London Stock Exchange in September 2004. Confused.com is regulated by the FSA.
*12% of customers who received a car insurance quote between 1st January and 30th June 2009 and provided a best alternative price saved over £206.65
# # #