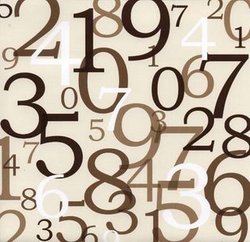 The Viaden Media RNG showed no deviation from random behavior on the tests. The results produced were well within the normal range. It is our opinion that there are no patterns within any selected number position and the analyzed data passes the tests
Minsk, Belarus (PRWEB) September 30, 2009
Viaden Media - a company that is highly recognized in the sphere of gaming solutions providing - has once again proved its professionalism and high commitment to quality and fair play. The RNG on the basis of which the company's solutions are built was audited and approved by Gaming Labs International (GLI). The organization is an independent third party expert specializing in electronic gaming equipment testing.
Secure randomness generation is one of the most essential factors in ensuring fairness of online gaming. In reality, all random numbers generated by computer software have a pseudo-random character, because the numbers are generated in a predictable manner by a mathematical formula. It means that far from every random number generating software can be named totally secure and fair. Viaden Media uses that very kind of numbers generating that offers true randomness. The RNG is a solution that generates a sequence of numbers or symbols that truly lacks any patterns.
Now the upper mentioned is not only bare words. Gaming Labs International has introduced the following tests to ensure security and fairness to the clients of Viaden Media:

Chi-Square;
Runs;
Serial correction;
Interplay correlation;
Duplicates;
Poisson distribution;
Horizontal duplicates;
Total distribution tests;
And others.
Viaden Media software has showed high testing results, proving itself to be of a really high performance quality. According to the finalizing report provided by GLI: "The Viaden Media RNG showed no deviation from random behavior on the tests. The results produced were well within the normal range. It is our opinion that there are no patterns within any selected number position and the analyzed data passes the tests".
In short, GLI conclusions state that all the tests performed are very good indicators of true randomness. Viaden Media RNG data has performed very well on every testing stages applied. Therefore, the conclusion based on the testing is that the RNG solution used by Viaden Media has exhibited random behavior meaning fair play and real security.
About Viaden Media:
Viaden Media is a company standing at the pioneering forefront of cutting edge online gaming software development. It provides full-cycle services in the area of gaming software delivery. Viaden Media proffers progressive online gaming business solutions, combining rich business domain experience, quality-driven delivery model, and deep technical expertise.
About Gaming Laboratories International:
GLI is an independent testing company, specializing in electronic gaming equipment testing. The company boasts of being a trusted testing services supplier in over 400 countries. GLI's specialists test and certify electronic gaming equipment, including mathematics, hardware and software compliance.
###