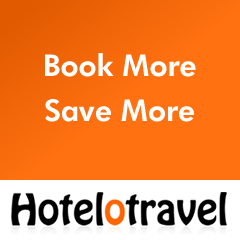 Say you book a room for 3 nights at $100/night - the Cash-Back discount you get will be in the range of $12-24 in total for your booking, an amount which will get added to your Hotelotravel account as soon as you make your payment
Las Vegas, NV (PRWEB) September 30, 2009
Times have been hard, and if there's one group of people they've been particularly tough on, it's travelers. Vesess Inc., of Nevada, is trying to change that. While the travel industry on the whole has tried to cut costs and offer attractive packages to would be travelers over the past two years, Vesess' latest venture into the market is going about it a different way.
Hotelotravel, a discount hotel reservation site recently launched by the company aims to provide a discount on every single booking. These rewards which fall under a scheme the company calls Cash-Back, will accumulate over multiple bookings until the user's account hits $100. At this point, the customer can choose to have the money reimbursed.
"While many travel sites have started offering cheaper packages and so-called slashed rates to customers, we prefer being completely transparent with our users," says Lankitha Wimalarathna, CEO of Vesess. "Not everyone wants free breakfast or a cheaper rental car - sometimes, a few dollars saved here and there can go a long way, especially when balancing home accounts at the end of the month."
Realistically, this can mean that for cheaper hotels, the return money doesn't seem much initially. As the bookings pileup however, the amount collected can be surprisingly high. The most useful part of this feature is that the Cash-Back discount on every booking is advertised clearly next to each hotel, meaning that users can take this into account when deciding on hotels to go to.
So how does Vesess do it? A number of factors make Cash-Back a viable business plan for the outfit. "Hotelotravel is developed and maintained by a small team, and this makes it easier to keep going in the long run" says Buddhika Laknath, Lead Developer. "Cash-Back is only viable because unlike many other companies, we don't spend a lot of money on day to day costs, and this gives us the opportunity to pass more back to our users."
The feature in particular will benefit frequent travellers, or people who are planning longer trips. "Say you book a room for 3 nights at $100/night - the Cash-Back discount you get will be in the range of $12-24 in total for your booking, an amount which will get added to your Hotelotravel account as soon as you make your payment," says Asantha Rupasinghe, a Director of Vesess. "After you do this a couple of times, your balance will pass $100, and you can immediately choose to withdraw your money via PayPal or check."
Something important to note is that despite the Cash-Back discounts being given on each booking, all hotels rooms are priced at market rates. Thus, customers who book more will also automatically get more in terms of discounts, through higher Cash-Back rates. To take advantage of this offer, all users have to do is logon to Hotelotravel.com and sign up for a free account before they book discount hotel rooms for their next trip.
About Vesess
Vesess is a Sri Lankan based web application development company that believes in small teams, solid development and great design using Web Standards and Free Software. Beginning as a small design firm in Colombo in 2004, Vesess grew with the web, and today maintains CurdBee, a popular online billing application for small businesses and freelancers.
###