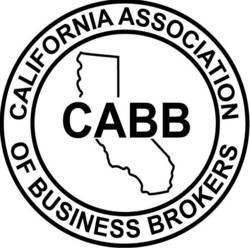 You need to be just as prepared to sell your business as you were when you started it
Sacramento, CA (Vocus) September 30, 2009
The California Association of Business Brokers (CABB, a non profit trade organization) says that there is one thing that most small business owners fail to do when preparing to sell their business: have an exit strategy in place. A recently reported study conducted by Harris Interactive found that among those small business owners surveyed, three out of four small business owners did not have an exit plan developed.
Ron Hottes, president of CABB and of several Business Team Business Brokerages says many small business owners plan and market for the opening and growth of their business, but when it comes time to sell, they haven't done any planning at all. "You need to be just as prepared to sell your business as you were when you started it," Hottes explained.
Hottes suggests using the following to help you build your exit plan:

Start developing your exit strategy at least three years prior to selling the business. This will give you the opportunity to get your financials in order, show a profit and the growth potential of your business and organize your business operations for a new owner.
Know what you need. Have an idea of what you need to make from the sale and what a realistic selling price will be. Keep in mind that there will be closing costs and taxes on the proceeds of the sale. A seller might also want to consider seller financing as an option to get the business sold at a good price.
Assemble a team to help. Your attorney, accountant and certified business broker all play a role in helping you create an exit strategy that will help you sell your business for the best price and in the shortest timeframe possible. Make sure you also engage in a conversation with your financial planner. They can help you determine your future plans by providing you with a clear picture of your finances.
Hottes also says that, outside of retirement, some business owners are forced to sell because of unforeseen circumstances such as death, illness, injury or financial problems. "That is why planning ahead of time and working with the right professionals is so important," Hottes stated. "The sale of your business should be a planned process to get you the best price possible no matter if you have an anticipated retirement or an unexpected turn of events."
The California Association of Business Brokers (CABB) is a professional trade association dedicated to promoting the growth and professionalism of the business brokerage community within California. CABB is the largest organization of business brokerage and merger and acquisition specialists in the state, with more than 650 members. Founded in 1986, CABB was organized to recognize the profession of business broker, to offer advanced educational programs to all members, to create and maintain credentials, help educate the public on the benefits of using licensed business brokers and to establish a code of ethics for all members.
Use of the information from the California Association of Business Brokers is solely for informational purposes. The opinions expressed in this document do not constitute legal or financial advice.
###