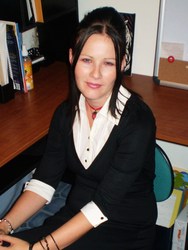 Being able to create barter dollars from thin air and then convert them to cash that feeds my family is a life-saver
Calgary, AB (PRWEB) September 30, 2009
This spring, Sylvia Rolfe was barely scraping by on welfare. Fast forward four short months and the 28-year old mother of five has doubled her income and is optimistic about her family's financial future.
Tired of the poverty and crushing medical bills for her children with special needs, Rolfe took immediate action when a friend introduced her to a unique way to barter in late April. By June she was earning enough that she no longer qualified for social assistance. And by August, when Alberta hit its highest jobless rate in over 10 years of 7.4 per cent, Rolfe was doubling her income.
"Being able to create barter dollars from thin air and then convert them to cash that feeds my family is a life-saver," said Rolfe, who is finding success with a unique barter system where she buys high and sells low.
Equipped with just a telephone and an Internet connection, a lot of determination and street smarts, Rolfe is creating her own economic comeback and she's convinced she can help others do the same.
For more information, contact Sylvia Rolfe at 403-248-2362 or visit http://www.BarterIsBest.com.
Media Contact:
Sylvia Rolfe
403-248-2362
http://www.BarterIsBest.com
###