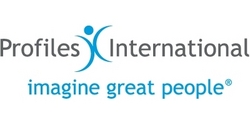 The value of this report is its ability to provide executives with concrete, measureable steps that they can take in order to increase productivity
Austin, TX (PRWEB) September 29, 2009 –
Profiles International, a global leader in employment evaluation and human resource management assessment tools, has released a report based on its research into America's Most Productive Companies. This companion report takes an in-depth look at each attribute of America's Most Productive Companies and shows businesses how they too can adopt the practices that maximize productivity.
"There are 5 People Attributes and 5 Strategic and Operational Attributes that contribute to the success of a company. One of the key People Attributes is high employee utilization," says Bud Haney, co-founder and CEO of Profiles International. "Our study shows that the most productive companies in the United States are more likely than their peers to make good use of their employees' abilities. The most productive companies also show high employee productivity with fewer employees."
The report suggests that businesses interested in increasing employee utilization work to ensure that employees are in positions that are the best job fit for them. Jobs must have clear descriptions so that everyone knows what needs to get done and how; establishing clarity helps companies run lean. America's Most Productive Companies monitor staffing levels, closely review requests to create new jobs and consider contract labor before permanently adding positions to the organization.
"The value of this report is its ability to provide executives with concrete, measureable steps that they can take in order to increase productivity," said Dario Priolo, Managing Director of the Profiles International Research Institute.
Download the entire guide: Aspiring to the Standards of "America's Most Productive Companies"
About Profiles International, Inc.
Profiles International is the world's leader and innovator in selecting and developing high-performance workforces. Profiles International does this through innovative human resource management solutions and a comprehensive suite of employment assessments that help companies worldwide gain a competitive advantage by selecting, hiring, retaining, and developing great talent. Profiles International is the preferred choice of many of the largest companies because of the quality of its products and services, and its consistent revalidation of its diverse collection of employment assessments. For more information about Profiles International's suite of human resource management solutions, visit http://profilesinternational.com
This press release was distributed through PR Web by Human Resources Marketer (HR Marketer: http://www.HRmarketer.com) on behalf of the company
listed above.
###