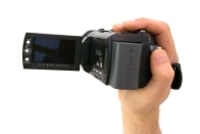 grainy, blurry, and choppy video transmission. Our team took that into account and really pushed and pulled our resources together until we got it right
New York, NY (PRWEB) September 29, 2009
Had you asked the typical member of a dating site ten years ago their opinion on the most advance method of introduction to a potential date online, chances are that the sure fire response would have been - "pictures!" Ask that same question in the current cyber age world where viewing videos on a 3" by 2" screen is the norm and that enthusiastic response has become - "video chat!"
Taking a cue from what the current market demands and wants, SweetLuck.com™, a free online dating and social networking website recently announced the launch of its new powerful and improved video chat feature. According to Martin Encarnacion, CEO & Founder of the upstart web site, "this new feature really compliments our overall philosophy and mission objective in that it allows our members to get a solid idea of what their dates will look like before meeting them in person. This new and improved feature will dramatically lessen first date anxiety and disappointments."
According to recent online dating surveys, one of the most frustrating experiences that singles encounter during the dating process occurs on the first date. That is, learning that their date does not look or resembles anything like the photos on the dating site. Video chat allows singles to see each other in real time before the first date and it virtually eliminates a significant amount of first date anxiety and disappointments. That is one key reason why video chat is now the new "must-have" for dating sites. In addition, it also resonates extremely well with singles and most importantly, it's a feature that most singles now pay a hefty premium to access on most dating websites. Millions of "singles out there truly believe that they must subscribe to paying sites in order to enjoy quality features, we offer this features free with no strings attached," stated Mr. Encarnacion.
The one complaint that has been rampant in the general live video industry is that most sites that have tried to offer this service, have delivered "grainy, blurry, and choppy video transmission. Our team took that into account and really pushed and pulled our resources together until we got it right," he continued. With plenty of consideration for what our members wanted, we then brainstormed ways to make their experience even better. With the announcement of this feature our site has prepared to accommodate the huge number of new members that have recently joined the market and also those new members who we predict will sign up as a direct result of this new feature.
Many singles are indeed joining online dating in droves. In the U.S alone, the dating industry has grown enormously, in fact singles spent over $ 500 million dollars on online dating less than four years ago. According to a study conducted by the Online Publishers Association (OPA) in association with ComScore Networks, by 2011 the online dating market is expected to grow to a $932 million industry. Now that the awful stigma that once plagued the industry has been shaken, online dating has moved to the mainstream. Noting the popular trend of charging for premium services, some free dating sites have taken to absorb the hefting fees of bringing video chat to their member base in the hope of enticing quality members to its site. Some sites are pulling all the stops in order to acquire a piece of the extremely competitive market shares of online dating. "Our site prides itself in being one of the few in the market to have successfully rolled out this new feature and thereby enriching the experience of our vibrant social networking and dating community. We have taken the best part of what most of the expensive dating service s offer and have delivered it to our member with no serious pressure on their wallets or pocketbooks," stated Mr. Encarnacion.
This new free video chat feature has been tested and retested and so far it shows very slight to zero affect on data loads using a DSL connection. In other words, with a standard broadband connection you get stunning video quality, there is no delayed broadcast, no lengthy uploads and nothing to stand between you and the realistic appearance of your potential date," he predicted.
###