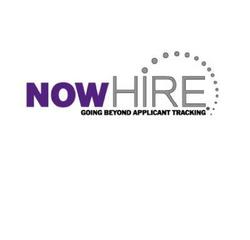 Our new system decreases time-to-hire and time-to-onboard, saving our clients time and money, while reducing errors in the hiring process
Detroit, MI (PRWEB) September 29, 2009
nowHIRE.com, provider of fully integrated, Web-based recruiting and applicant tracking software solutions, announced nowHIREease for Retail. nowHIRE will feature the new product at the 12th Annual HR Technology Conference & Expo, Sept. 30 - Oct. 2, 2009 in Chicago, Ill.
The wizard-driven configurable system provides an easy, step-by-step process for hiring and onboarding applicants. Tailored specifically for the retail market, the system follows a forced progression format that enables hiring managers to eliminate inconsistencies and ensure no steps are missed in the hiring process.
With one in five Americans working in retail, the sheer hiring volume alone poses specific challenges unique to the retail industry. nowHIREease helps companies identify and hire the best candidates, as it incorporates assessments, background checks and drug screenings during the recruiting and onboarding process. The system also seamlessly handles I-9s, W-4s, unique new hire paperwork, HRIS and payroll integration during the onboarding process.
For retail hiring managers, the system is user-friendly and enables them to decrease administrative tasks related to hiring, allowing them to spend more time with customers. Additionally, nowHIRE's offering is an enterprise-level system that can be configured to attract, screen, recruit and hire both hourly and salaried populations.
"Our new system decreases time-to-hire and time-to-onboard, saving our clients time and money, while reducing errors in the hiring process," said Joseph N. Impastato, II, nowHIRE's president and chief executive officer. "With nowHIREease, we're meeting the hiring challenges for our retail clients, while helping them increase revenue, drive business goals and decrease turnover."
Visit nowHIRE at HR Tech 2009 booth 329 to take a look at nowHIREease for Retail, pick up complimentary copies of nowHIRE's latest talent acquisition white papers and case studies, and enter to win a $500 Best Buy gift card.
About nowHIRE
Since 1999, nowHIRE has provided applicant tracking systems for companies of every size within diverse vertical markets. Their industry-defining solutions feature fully integrated, Web-based recruiting and applicant tracking software modules. Companies can configure the software to their specific recruiting needs--for hourly, salaried, internal or contingent employees, or any combination thereof.
Media Contacts:
Joseph N Impastato II
nowHIRE.com
586-778-8491 (15)
Joseph.Impastato(at)nowHIRE(dot)com
Adriana Saldana
Fisher Vista, LLC
831-722-9910
asaldana(at)hrmarketer(dot)com
This press release was distributed through PRWeb by Human Resources Marketer (HR Marketer: http://www.HRmarketer.com) on behalf of the company
listed above.
###