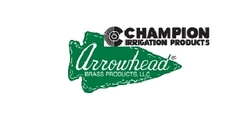 January is just a couple of months away and we want to help make sure that everyone in the industry understands AB 1953 and what they need to do to be in compliance with it.
Los Angeles, CA (PRWEB) September 30, 2009
Signed into law in 2006, California Assembly Bill (AB) 1953, also known as the "Lead Free Law," will officially go into effect on January 1, 2010. There will be no grace period and any builder, plumber or distributor who violates this law could be liable to penalties and fines amounting to as much as $6,000 per day, per incident as well as civil lawsuits.
AB 1953 is intended to lower the amount of lead contamination in drinking water. Lead is a toxic metal that has been proven be harmful to human health. This law makes it illegal to sell or install non-compliant products that are connected to a drinking water system.
The State of California Department of Toxic Substance Control (DTSC) will conduct testing of plumbing fixtures on the manufacturing, distribution and retail level. The DTSC's duties will include the random sampling and testing of plumbing products from wholesale and retail distributors across California. On the construction level state and city plumbing inspectors will use a list of compliant products during their inspections to determine if items need be tagged for removal.
"This law will affect everyone in the building industry, and yet once you get below the manufacturing and distribution levels we find that there is not a great awareness of its consequences," says Jim Gitney, CEO of Champion-Arrowhead, manufacturer of high quality irrigation and plumbing products. "January is just a couple of months away and we want to help make sure that everyone in the industry understands AB 1953 and what they need to do to be in compliance with it."
The best way to ensure compliance with the law is to only purchase from manufacturers like Champion Arrowhead, and distributors whose products have been certified as "lead free," or AB 1953 compliant. That means these plumbing products have been independently tested and found to contain a lead content of 0.25% or less, as defined by the AB 1953.
"Several months ago we switched our entire line of products over to a lead free brass alloy," added Gitney. "Re-tooling and certification of our entire line was an expensive but necessary course. In many ways it was a much simpler process for us than many of our competitors whose products are manufactured overseas. We are one of the few companies in California that operates its own foundry so it was much easier for us to simply switch over to a lead free brass alloy than it would be if you were trying to source your product out somewhere overseas."
Vermont has already adopted a similar "lead free" bill and there is proposed legislation in other states that will have the same effect as AB 1953. The stage is set for countrywide adoption of lead free plumbing in drinking water systems, and once again California has taken the lead in important steps to protect the nation's health by ensuring safe drinking water supplies.
"Like it or not this law goes into effect Jan. 1," added Gitney. "And for everyone from the largest manufacturers down to 'Joe the plumber', it will pay to take the 'better safe than sorry' approach. Just make sure the products that you buy, sell and install are in compliance with AB 1953 and you won't have anything to worry about. You can do that by checking out a company's website for certifications, and always make sure you ask your local distributor."
For more information about AB 1953, the "Lead Free Law," or to see Champion Arrowhead's full line of "lead free" plumbing products, visit the Champion Arrowhead website.
About the Company
Champion-Arrowhead LLC consists of two of the best known brand names in the plumbing and irrigation industries. Champion-Arrowhead LLC was formed by Champion Irrigation LLC acquiring Arrowhead Brass Products LLC in 2006, making it one of the last US manufacturers of innovative and high quality brass products for the plumbing and irrigation industries. Champion Irrigation, founded in 1936 and Arrowhead Brass Products, founded in 1937 have over 140 years of experience and brand recognition. The company has several innovative new products including Arrow-Breaker®, a patented technology, which is available in all connections and sizes for hose bibbs and Frost Free hydrants.
###