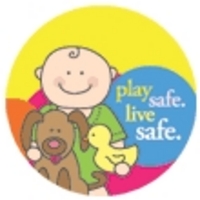 Middleton, WI (PRWEB) September 30, 2009
Springs Window Fashions, the Best Experience Company, is again joining forces with the Window Covering Safety Council to help protect children and pets from window treatment hazards.
"Most parents don't even realize that dangling cords can be a safety hazard, and that's why we're working with the Window Covering Safety Council to educate consumers on safe choices for their homes," said Springs Window Fashions President and CEO Scott Fawcett. "Whether it's one of our many cordless shades or our new locking cord tensioner, we're committed to providing products that are both beautiful and safe -- that's what we mean when we say 'Best Experience,'" he added.
Recommended safety options common to Springs Window Fashions' Bali and Graber lines include:
· Cordless lift and wand tilt options that eliminate dangling cord hazards
· Cordless Sliding Panels, Vertical Blinds and Vertical Cellular Shades that eliminate dangling cord hazards
· Continuous-loop lift system with safety tension device to keep cords out of reach of children and pets
· Motorization to completely eliminate dangling cord hazards
· Optional safety cord cleats that secure dangling lift and tilt cords to the wall, out of reach of children and pets
In addition to offering safety-conscious window treatments, Springs Window Fashions also encourages parents and caregivers to update or replace any window treatments made before 2001. Older window treatments may not include standard safety features that are required of more modern blinds and shades, and they may present dangling cords or accessible loops between slats of the blind that could be hazardous to children and pets.
Parents and caregivers who are unsure whether their window treatments were made after 2001 can:
· Look at the top of the headrail for a sticker that lists the manufacturing date
· Make sure that all looped pull cords have a tension pulley that attaches to the wall or floor
· Make sure that non-loop cords are separated and have tassel ends and cord stops near the top
· Check for cord cleats or anchors attached to the wall to wrap excess pull cords around after raising the blind or shade
For homeowners who would prefer to keep their older window treatments, a free retrofit kit can be obtained to bring these blinds or shades up to today's safety standards. Contact the Window Covering Safety Council (WCSC) toll-free at 1-800-506-4636, or visit the WCSC website at http://www.windowcoverings.org. For more window covering safety tips and to see what else Springs Window Fashions is doing to promote safety, visit http://www.baliblinds.com and http://www.graberblinds.com.
###