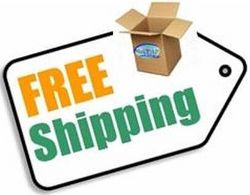 many home owners are developing their bar area into private pubs. Guinness bar accessories from signage, glasses, pouring spoons, and much more help create the pub atmosphere.
(Vocus) September 30, 2009
Black Friday historically is celebrated only in the US. It is the beginning of the Christmas shopping season with retailers offering discounts to attract shoppers. It is one of the busiest shopping days of the year. The term black recently refers to profitability where retailers go from the red to the black.
In 2009, the US Thanksgiving holiday is Thursday November 27. The US Black Friday in 2009 is November 28. Many stores will open as early as 5 a.m. to allow shoppers more time in the stores. Injuries and fatalities have occurred in the past as huge crowds form and stampede for the best deals and most sought after products. Want to avoid the crowds? Online retailers often offer incentives to holiday shoppers as well, with free shipping being the most popular.
However, in Canada there has been no Black Friday, until now. The Canadian Thanksgiving is celebrated the second Monday in October, a month earlier than in the United States. This year, the holiday falls on October 12th. With customers looking for priced right gifts and incentives, Canadian retailers have jumped onto this successful US promotion. Now more than ever there are more ways to save online. The US Dollar is stronger than the Canadian Dollar resulting in savings for US customers. Early free shipping incentives allow plenty of time to get the best price and receive your parcels with lots of time to wrap them.
Of course the Scots and Irish love a great deal. Now three Canadian online sites are offering Black Friday Free Shipping incentives. Check out Guinness Gear Online, Kinnaird Bagpipes, and Celtic Jewellery Site from Friday Oct 9, 2009 – Sunday, Nov 29, 2009. All sites offer satisfaction and price guarantees for peace of mind shopping.
Guinness Gear offers a large selection of Guinness t-shirts for men and women, Guinness rugby shirts, barware, accessories, and food. In celebration of the anniversary, they are currently offering a variety of Guinness 250th Anniversary men's and women's shirts, glassware, signage and more. Owner Rauncie Kinnaird says "many home owners are developing their bar area into private pubs. Guinness bar accessories from signage, glasses, pouring spoons, and much more help create the pub atmosphere." She says the bottle opener hats and stylish shirts have been very popular in-store and expects them to continue to be big sellers this holiday season.
Kinnard Bagpipes offers piping and drumming supplies but also Highland Dress such as tartan and kilts. Celtic gifts are popular at Christmas including Clan engraved glassware, pewter flasks, and the most popular item- an Insta-Kilt beach towel. Food from Scotland and Ireland is often difficult to find locally. Owner Rauncie Kinnaird says Christmas favourites include Thornton's toffee, Tavener's hard candies, shortbread, fudge, chocolates for stocking stuffers, whisky marmalade, and a line of ginger products.
Discover Celtic Jewellery Site's large selection of Celtic Rings including Celtic wedding rings, Irish rings such as the Claddagh, traditional trinity rings, ancient Gaelic rings, or warrior rings in gold and silver. Pendants are also very popular Christmas gifts, particularly Celtic cross pendants. Some products are available as matching sets including various combinations of rings, pendants, earrings, bracelets, and brooches.
Celebrate Canadian Black Friday and enjoy the savings!
###