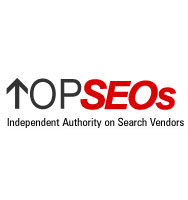 Plymouth, IN (PRWEB) October 29, 2009
topseos.com prides itself on being at the forefront of search vendor evaluation and rankings. The site is constantly being updated with new subjects as a testimony to its innovation. The latest ranking subject, Integrated Search, will be published the 1st of November.
topseos.com follows many different search-related categories, which makes it fitting that the latest ranking topic is for companies that are diversified in their services. Not only do these companies need to be a "one-stop-shop" type of operation, they must exceed all others to make the list. This is a truly difficult topic to rank for considering the number of diverse companies is vast.
A Best Integrated Search Company will have mastered the art of many areas of web search improvement such as Pay Per Click Management, Search Engine Optimization, and Reputation Management to start. In order for a company to be considered, it must not only perform several different services, but perform them above and beyond competitors. The management skills of the company will be a testimony to its qualifications. Not all companies are capable of consistently performing in so many areas and maintaining quality customer service.
topseos.com continues to be a valuable asset when choosing a search vendor. Log onto topseos.com to stay updated with the latest search innovations and to gain access to the best companies in PPC, SEO, and much more.
Interested Integrated Search Companies should apply for ranking.
Follow Us on Twitter: http://www.twitter.com/_topseos_
###