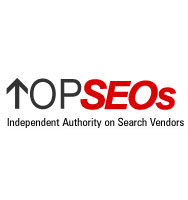 Plymouth, IN (PRWEB) October 21, 2009
topseos.com, the independent authority on search vendors, has chosen the Best Video SEO Company for this month. The top company is Denver SEO Highpoint Search Marketing. Along with outstanding video search engine optimization, Highpoint specializes in link-building and copy writing.
Highpoint is set apart in the industry by the competitive advantage of exceptional quality control. "We maintain complete control of all our link-building and off-site SEO properties, and we never take the cheap route when it comes to building links," explains company president, Chris Gragg. The company does not outsource link-building or copywriting in order to ensure quality results in all areas. The company's employees are selected for their talent and experience which results in link-building and content creation that cannot be duplicated.
The company's main philosophy focuses on reaching "the largest target audience, from as many sources as possible." In order to reach this audience, Highpoint uses a plethora of online resources. These include anything from social sites to local search. And because each client is different, Highpoint creates a custom process for each. Although each client gets a personal experience, standard SEO techniques that Highpoint might use include: "Press Releases, Directory Submissions, Article Marketing, Social Tagging/ Bookmarking, Video Marketing, Blogging, and Micro site development."
As an industry leader, it is not surprising that Highpoint has quite a few new developments. The company has developed a new SEO platform that combines traditional SEO with Video SEO and Social Media Marketing. "We expect these will be the primary growth areas in the search marketing industry as more businesses look to use a variety of online media to manage their reputation and build their brand," explains Gragg. This new SEO platform will launch in mid to late November, and will be one of HighPoint's primary offerings throughout 2010.
topseos.com is proud to call Highpoint Search Marketing as one of the best in Video SEO and Search Engine Optimization.
###