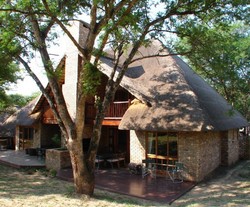 Sofia, BG (PRWEB) October 7, 2009
With the announcement of the final nine FIFA World Cup 2010 city venues in South Africa came an onslaught of hotel bookings reaching a frenzied state. This has prompted FIFA - for the first time in World Cup history - to contract hotel alternatives such as Bed & Breakfasts and guest houses. ArrangeYourVacation.com is supporting the football in South Africa and the efforts of the vacation rental owners there to provide quality rental options to the discerning world football fan in multiple game-hosting locations including Durban and Cape Town on the southern coast. Many properties are located in areas which also provide an authentic South African experience.
Guest House and Vacation Home Rentals VS Hotels
The fastest growing trend in the travel accommodation industry for a reason, vacation rental properties, guest houses and "self-catering houses" offer significant advantages over traditional hotel stays. Notably, renting a privately owned condo, apartment or house offers more privacy, reduced tourist congestion and the ability to prepare meals in a modern, fully stocked kitchen. "Many Vacation Rentals in South Africa provide private pools, beachfront options, locked or gated parking facilities, and access to nearby golf courses and other activities".
Why Choose ArrangeYourVacation.com
Designed and managed by vacation rental owners, ArrangeYourVacation.com understands the need for timely targeted marketing. As the demand for accommodations during the football event 2010 in South Africa is extremely high, ArrangeYourVacation.com is marketing properties in venue cities already. Take advantage of the features and innovation of ArrangeYourVacation.com. Vacation rental owners may list a South African accommodation online FREE with coupon code: FOOTBALL and start getting bookings now.
ArrangeYourVacation.com Featured World Cup Property (#4075)
Go wild at Cambalala Guest House! Nestled between Loftus Versfeld Stadium in Pretoria (approximately 2 hours west) and Mbombela Stadium in Nelpruit (approximately one hour east) lies Cambala, a breathtaking safari-like vacation home rental perched on the edge of world-famous Kruger National Park. Spacious and upscale, the chalet-style property sleeps eight featuring two pools and access to a variety of nearby activities and attractions, including a four star golf course.
About ArrangeYourVacation.com: Founded by author and vacation rentals expert Milan Matchev, ArrangeYourVacation.com is a worldwide leader in vacation rental portal services. The company provides vacation rental owners with an easy and professional web presence, and vacation rental customers with an extensive database of quality vacation rental options.
For more information, press only:
Milan Matchev, info at arrangeyourvacation dot com
###