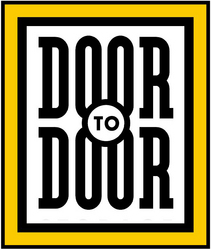 We want to welcome the former PS PICKUP customers to Door to Door and are working to make this transition as seamless as possible
Seattle, WA (PRWEB) October 1, 2009
Door to Door Storage, Inc., (http://www.doortodoor.com), a leading national provider of portable container storage and moving, today announced that it has purchased the container assets and customer agreements from Public Storage Pickup and Delivery (PS PICKUP) in San Francisco, California.
"We are pleased our customers will be part of a national company with strong roots in the Bay Area and an excellent reputation for customer service," stated Tom Miller, president, PS PICKUP.
"We want to welcome the former PS PICKUP customers to Door to Door and are working to make this transition as seamless as possible," said Annette Jacobs, president and CEO of Door to Door Storage, Inc.
This purchase by Door to Door™ further strengthens its position as the industry leader in San Francisco. "We are committed to a growth strategy that supports our business model. We have been serving customers in the Bay Area for more than 12 years and have a very loyal client base. Our unique product offers meet the needs of this area perfectly," said Jacobs. The transaction was completed earlier this month.
About Door to Door Storage, Inc.:
Founded in 1996, Door to Door Storage, Inc. pioneered a convenient, secure and cost effective alternative to traditional self-storage and household moving. Using an environmentally-friendly container design, Door to Door provides options for temporary or long-term storage and moving services for home and business customers.
Door to Door operates in more than 20 U.S. metropolitan markets with its corporate headquarters located in Kent, Washington. For more information, visit the company website at http://www.doortodoor.com.
###