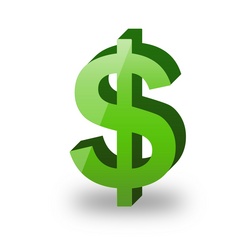 Denver, CO (PRWEB) October 5, 2009
Everyone's searching for that one great investment: the golden egg filled with higher returns and lower risk. Opportunities may exist, but for most of us they will remain elusive mythical creatures. But for those investors utilizing sound asset allocation strategies, that golden egg is practically within their reach.
Asset allocation, the practice of splitting investments among the three major asset classes (stocks, bonds and cash), is still an investor's best bet for long term growth with low volatility.
The basic principles of asset allocation are:

Develop a long term allocation goal
Make allowances for short term cash needs
Reallocate carefully
Rebalance periodically
Diversify across asset classes AND within asset classes
Review asset allocation goals every few years to make sure they're still relevant
Watch this short Asset Allocation Video to learn more.
The recession forced many of us to refocus on our own financial situations. Savvy investors work hard on continuing their financial education to stay ahead of the pack, but there are too many sites and programs available with a strong commercial tie-in, promoting specific products, mutual funds, and brokerage firms.
InvestorHelp.com is different. Created by the Evelyn Brust Financial Research and Education Foundation and funded by a grant from the Brandes Institute, InvestorHelp.com aims to cut through the hype, and provide in-depth, non-commercial financial education to the public, free of charge.
To watch this new Asset Allocation video, or for additional information on this new web site for non-commercial financial education, visit InvestorHelp.com or contact Jennifer Maskrey.
About the Evelyn Brust Financial Research and Education Foundation:
The Evelyn Brust Financial Research and Education Foundation is a 501(c)(3) non-profit organization formed to educate the public about money and investing, providing the tools and knowledge needed for everyone to be able to build secure retirements.
About the Brandes Institute:
A division of Brandes Investment Partners, the Brandes Institute's primary goal is to develop ideas and research that expand the investment community's understanding of market behavior and portfolio management.
Contact:
Jennifer Maskrey
Programs Manager
Evelyn Brust Financial Research and Education Foundation
720.670.6702
# # #