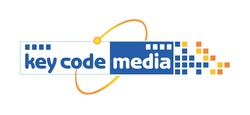 All of the manufacturers we represent have an extraordinary lineup of new products and we are excited to be able to show them off.
Seattle, Washington, (PRWEB) October 5, 2009
Key Code Media reseller of industry-leading media solutions and integrated systems, announced today, they will host the first annual Northwest Video & Broadcast Show on October 8th, 2009. Set in downtown Seattle, the focus of the event is to show Integrated capture, editorial, storage, streaming and file based delivery solutions.
Avid Technology will make their first official presentation of Media Composer 4.0 in the Pacific Northwest. Additionally, NewTek will be making their first presentation of their HD Tricaster the XD300.
Key Code Media invites you to visit our facility in downtown Seattle where you will have the opportunity to see new products (just released at IBC & NAB 2009) and discuss your specific workflow needs with all the participating vendors.
In addition to Avid and NewTek, factory representatives from Assimilate (Scratch), AJA, Cache-A, Sony, G-Tech, Storage DNA and Telestream will be on hand demonstrating their latest professional tools, from the brands that our industry has come to rely on.
"The Northwest Video & Broadcast Show is for production companies, house of worship, corporate, government, and schools, that are producing content in the Seattle and northwest areas. We wanted to kick off a compelling series of events and vendor presentations that will benefit our clients." stated Mike Cavanagh, CEO Key Code Media. "All of the manufacturers we represent have an extraordinary lineup of new products and we are excited to be able to show them off."
Whether you work on a Mac or a PC, learn how you can cut smarter and faster as you...

Get a look at the new and key features in Media Composer 4
Discover timesaving tools and innovations, including ScriptSync, AMA, and Mix and Match
Find new ways to work with tapeless formats, RED, DNX and stereoscopic files
See the newest in H.264 encoding and preparing content for the web from Telestream
Test drive the new file based recorder Ki-Pro from AJA
Learn how Scratch can save you money and help you meet deadlines
See a demonstration of how the tools, effects, and workflow can be used in film
Get your questions answered by industry professionals
Show Schedule and Location
Thursday, October 8, 2009 - 10:00am-8:00pm
Key Code Media 200 West Thomas, St Ste 100 Seattle, WA 98119
Live presentation Media Composer 4.0 by Avid 12:00pm-2:00pm and 6:00pm-8:00pm For more information, please visit http://www.keycodemedia.com or call Key Code Media Sales at 818-303-3900
About Key Code Media, Inc.
Key Code Media consults supports and sells digital media communication systems with the highest levels of integrity, empowering our clients to maximize their success. Founded in 2001, the Company is an industry leader for end-to-end turnkey systems with exceptional customer support and service.
Our installations are equally at home in entertainment, broadcast, corporate, educational and government production facilities. Key Code Media offers a proven selection of hardware and software tools designed to meet a variety of needs and preferences.
Our customer service consultants are manufacturer-trained, certified professionals with years of hands-on experience who are committed to providing the highest quality technical support in the industry. Technical support and system workflow are our core competency and we have over 16 people in our technical department. Our company has been the number one Avid reseller in the world since 2002 and most recently the Apple VAR of the Year in 2006.
Key Code Media 818-303-3900, http://www.keycodemedia.com
# # #