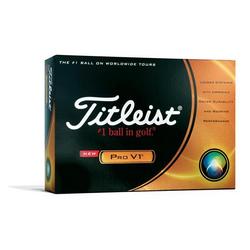 If you want it in your hands the very next day, we can accommodate rush gift orders as well
Lafayette, LA (PRWEB) October 3, 2009
Golfballs.com, an authorized Titleist golf ball retailer and authorized Titleist golf ball imprinter is announcing support of the Titleist free personalization promotion that began October 1 and continues through the holiday season. Golfballs.com is waiving imprinting charges on the Pro V1, Pro V1x, NXT Tour, NXT Extreme, DT Carry and DT Roll golf balls.
"Over the last 4 years the Pro V1 has been our top selling golf ball during the holiday season and it has been our top golf gift year round.
Personalized golf balls make great gifts." said Tom Cox, President & CEO of Golfballs.com.
On any order of one dozen or more our customers can create their unique personalized message imprinted on the golf ball with up to 3 lines of text. "If you want it in your hands the very next day, we can accommodate rush gift orders as well", continued Cox.
To take advantage of this unique golf gift offer, simply visit golfballs.com and click on the Free Personalization banner.
Golfballs.com is a registered trademark of Golfballs.com, Inc. Titleist is a registered trademark of Acushnet Company, an operating company of Fortune Brands, Inc.
# # #