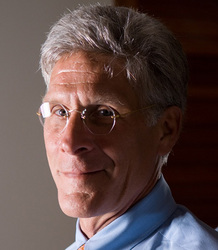 Even convincing us that we've changed when we haven't.
Boston, MA (PRWEB) October 1, 2009
If the leadership at the Boston Hyatt Hotel properties had read Charles Jacobs' new book, "Management Rewired," they might not be unraveling in a public relations disaster. According to Jacobs, interviewed on Total Picture Radio, "neuroscience shows the old tried-and-true management practices" can be "self-destructive in today's resource short, emotionally wrought business environments." The attitude Jacobs sees too often is, "Don't bother me with the truth. I'm busy." Referring to Hyatt's Boston nightmare, Peter Clayton producer and host of Total Picture Radio, quipped, "It's too bad. Charles and his executive leadership consulting firm is based in Boston. Perhaps Jacobs, and 180 Partners could have saved Hyatt's management team from themselves."
Jacobs, the author of the critically acclaimed book, Management Rewired, Why Feedback Doesn't Work and Other Surprising Lessons from the Latest Brain Science (Portfolio), was recently interviewed for a leadership development podcast on Clayton's Total Picture Radio. "Our brains are on automatic, and are remarkably good at maintaining the status quo," Jacobs said. "Even convincing us that we've changed when we haven't." Regarding the situation at the Boston Hyatt Hotels, Jacobs responded, "I owe Hyatt a debt of gratitude for a perfect example of how conventional management thinking, with its exclusive focus on cutting expenses, ends up costing more in the long term."
Jacobs is the founder of the Amherst Consulting Group, founder and managing partner of 180 Partners. Throughout his career as an executive coach, speaker and lecturer, he has studied brain science as it relates to management performance and leadership. His skills include the way corporations design their structure, systems, and processes. In the interview, Jacobs was asked if clients were resistant to the idea of using neuroscience in a business context. "I find that my clients are interested in one thing, and that's improving the performance of their business." "However," he added, "As every manager knows, change is the hardest thing to pull off. That's why understanding the latest discoveries in brain science matters. Change can't be managed, but it can be lead."
In the podcast, Jacobs expands upon a recent executive coaching post on his Management Rewired blog titled: Brain Science Can Lead Us Out of the Doldrums. Clayton asked, "With so much stress and anxiety in the workplace, how can brain science help people get back to a productive mindset?" Jacobs responded, "I think that's the money question. If there is going to be any validity to applying brain science, or learning from brain science to management, it's to enable people to deal with situations like we're facing now. So what do you do doing during times like these? The people that are going to really prosper coming out to this downturn are the people that say, 'listen, times are bad but it's an opportunity.' So this is a great opportunity, and what I feel is so energizing about brain science is that ideas can change the way we think. So if you lock the idea in your mind to start looking for opportunities and you constantly reinforce it and you coach yourself, you're going to end up being more successful. "
The 23 minute interview with Charles S. Jacobs, along with a complete transcript, can be found in the Leadership Channel of Total Picture Radio, http://www.totalpicture.com, on iTunes and JobRadio.fm.
About 180 Partners: Based on the groundbreaking work of Charles S. Jacobs, our Rapid Transformation Process can help you rethink your business and leverage your resources for optimal performance. With your knowledge of the business and our state-of-the-art tools, you'll create a way forward that fits your business and can be executed in unprecedented timeframes. For over two decades, 180 Partners have excelled at improving the performance of our clients' businesses. Past clients include Exxon-Mobile, Verizon, MetLife, and Bristol-Myers Squibb.
This press release was distributed through PR Web by Human Resources Marketer (HR Marketer: http://www.HRmarketer.com) on behalf of the company
listed above.
# # #