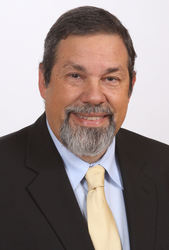 Unchecked greenback emissions will certainly cause the purchasing power of our country to melt.
Beaumont, TX (PRWEB) October 1, 2009
Mike Fuljenz, President of Universal Coin & Bullion in Beaumont, Texas points out that in September, 2009, Standard & Poor's (S&P) Global Investment Policy Committee predicted that gold prices "could rise to the $1,200 to $1,500 ounce range over the next 9-12 months." Can it happen? Will we see gold at $1,500 by year-end 2010 - about 15 months from this writing? Considering that gold was only $250 in early 2001, a rise to $1500 would cap a 500% gain in the first decade of the 21st century.
Mr. Fuljenz says, "Yes, it COULD happen. Here are 15 universal reasons why gold bullion might reach $1,500 within 15 months:
#1: Gold should "catch up" to other commodities. For the first nine months of 2009, silver is up 50% and platinum has risen 42%, compared with just 15% for gold. Oil prices are up 100% since February. So far, gold has actually lagged the commodity community, so gold should play "catch-up" soon. This is supported by a Banc of America Securities (formerly Merrill Lynch) report, "Gold Is Breaking Out."
#2: A falling dollar usually pushes gold prices up: Gold is universally quoted in dollar terms, so when the dollar falls, gold usually rises. There tends to be a mirror image (negative correlation) between gold and the dollar. For instance, the dollar is down 15% in 2009, while gold is up 15% in 2009. In a recent New York Times opinion piece, the legendary investor Warren Buffett wrote that "Unchecked greenback emissions will certainly cause the purchasing power of our country to melt." In addition, he noted that the dollar's fate is more in the hands of Congress than the Fed, due to America's ballooning budget deficits.
#3: Inflation is now beginning to rise - and gold is a classic inflation hedge. Last fall (2008), the Fed doubled the U.S. money supply within three months - which is unprecedented in U.S. history. As Milton Friedman said, "Inflation is always and everywhere a monetary phenomenon." This new money will fuel inflation over time, even though we've so far only seen inflation in commodity prices and other assets.
#4: China is buying gold for its central-bank reserves, while reducing its proportion of dollar purchases. Beijing is also encouraging private gold ownership: Government-run Chinese TV encouraged 1.3 billion new Chinese "gold bugs" invest in gold, which they can now do at local banks, fueling domestic demand. Beijing recently revealed that it had almost doubled its central-bank bullion holdings in the last five years.
#5: Central banks are now net buyers of gold for the first time since 1998, when the current program of central bank gold sales began. This ends the threat of central banks putting a ceiling on gold's price rise, which the mainstream gold bears erroneously predicted in 1999, when gold was trading well below $300.
#6: New Gold ETFs (Exchange Traded Funds) will promote more gold buying. ETFs must buy physical gold to back their shares. This alone boosts gold's demand volume. The SPDR Gold Shares exchange-traded fund (ETF) now holds more gold than many major governments, about $35 billion in gold. In addition to the existing ETFs, a new gold ETF was recently launched, "Physical Swiss Gold Shares."
#7: Major insurance companies and hedge fund managers are also buying gold. Northwestern Life, America's third largest insurance firm, recently bought gold for the first time in its 152-year history. We will likely continue to see major new gold purchases from unexpected sources like this. In fact, 20 of 22 (91%) leading hedge fund managers recently surveyed were buying gold personally for protection from a weak dollar and inflation. Individual and IRA demand was up so much in the last year that for the first time in 23 years, the U. S. Mint had to universally suspend selling many different gold bullion coins.
#8: Gold hedging by producers has stopped. Leading gold mining companies like Barrick Gold have stopped hedging their future gold production - a technique that tended to keep a lid on gold's price rise.
#9: Jewelry demand is the missing link. Gold has risen strongly (to over $1,000) without any help from India or the other global jewelry markets. Jewelry demand is down 25% in 2009. Once those markets recover, after the global recession ends, this major demand source could push gold higher, faster. In fact, a UBS gold analyst recently noted Indian gold demand is now rising significantly.
10: The national debt is soaring. The White House recently predicted that another $9 trillion will be added to the deficit over the next 10 years, thereby DOUBLING the national debt by 2019. This year alone, the U.S. budget deficit will add a record $1.6 trillion, more than three times last year's bloated deficit and 10 times the 2007 deficit. Uncle Sam's total debt now equals more than 80% of the country's GDP, a level not seen since World War II. Treasury Secretary Timothy Geitner gave further fuel to gold bulls by saying that the U. S. would probably not reach a "sustainable federal budget deficit" until 2013.
11: Failed banks are draining FDIC reserves. So far in 2009, 94 banks have failed and hundreds more are expected to fail in 2010-13. (Over 400 banks are on the "problem list" now). The FDIC reserve fund is down to 0.22% of insured deposits - well below the Congressionally-mandated minimum of 1.15%. The FDIC estimates that bank failures by 2013 will cost the FDIC $70 billion - vs. $10 billion available now. Bottom line, when people don't feel safe holding cash in banks, they will store more wealth in gold.
12: Another 9/11 (or similar crisis) could send gold soaring. The attack on America in 2001 was the start of the current long-term bull market in gold, as investors realized the world had changed. We have now gone over eight years without a similar shock, but gold could soar after any similar future event.
13: Gold production growth is flat. The South African mines are old and depleted. New gold finds tend to be in unfriendly nations in remote areas of the globe. It takes years to bring a new find into production. New gold supplies barely match population growth, so that any demand growth can push gold higher.
14: Fall is a strong season for gold, and we have two autumns to come before year-end 2010. The two best months for gold (since 1973, when currencies began to "float") are September and November, and the six months from August to January average 7.82% gains in gold vs. just 1.81% for February through July. (This is mostly due to the holiday and wedding season in India and Christmas in the West.)
15: Mainstream publications are turning stock market investors into gold bugs. Nearly every day, the Wall Street Journal and Financial Times have gold stories, plus Barron's "Commodities Corner" and major money magazines (Forbes, Fortune, Money, and Smart Money), which feature gold on the cover.
Then, there are the unknowns. For example, should the new health care bill pass Congress and send the federal deficit soaring further. The dollar could then decline much faster, sending gold up farther.
Besides, gold at $1,500 is not really very high. Adjusted for inflation, gold's former peak of $850 in January 1980 would be approximately $2,500 in today's dollars. So $1,500 could be just the beginning. Gold at $1,500 is only an interim goal along the way to higher prices, just to match the long-term historical growth from a base of $20.67 per ounce when U.S. coinage was tied to gold, before 1933.
History has shown, a gold market that trends upward typically results in a greatly enhanced new customer response to coin and bullion dealers advertisements. This often, over time, results in increased demand and rising prices for many rare gold coins.
Mike Fuljenz and Universal Coin & Bullion were recently awarded the 2009 Numismatic Literary Guild Award for having the Best Dealer Publication.
# # #