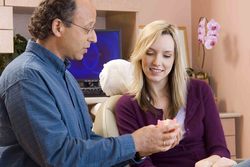 Honolulu, HI (PRWEB) October 1, 2009
(ADA ANNUAL SESSION, Booth 502) The creators of the nation's first green dental office, Transcendentist, Inc, are proud to announce the official launch of their green dental products and services for dental professionals. The company's initial offering includes a uniquely designed, reusable cloth dental operatory line of head rest covers, patient bibs, and light handle covers that not only reduce waste but save dentists money, as much as $2,337 a year. The green dentistry pioneers are also introducing an all natural aromatherapy line specially created for the dental office, called Joysence™, which includes a CDC-compliant hand-sanitizer containing organic alcohol, as well as a scented lotion, hand soap and room and hot towel spritz.
Additionally, the company offers customized marketing packages for green dentists to help them connect with the estimated 100 million values-based Americans who seek service providers that share their commitment to personal and planetary well-being.
Transcendentist has been on the forefront of the green dental revolution since it opened its doors in 2003, and is the first green dentistry company. The company has long been carbon neutral, offsetting all of the electrical energy used by purchasing renewable energy credits.
Transcendentist began selling a limited line of green dental products in 2007, but is officially launching its product and service lines to coincide with the ADA's 150th anniversary celebration. The creators of Transcendentist, Inc., Dr. Fred and CEO Ina Pockrass, have also gone on to found the Eco-Dentistry Association, an international association of dental professionals which promotes eco-friendly practices and empowers consumers to encourage their dentists to adopt earth-friendly methods. To date the new planet-friendly organization has registered hundreds of green dental professionals as members in 40 U.S. States, and in, Canada, Guam, Taiwan and the United Kingdom.
More information on Transcendentist and its complete line of products and services can be found at: http://www.transcendentist.com.
###