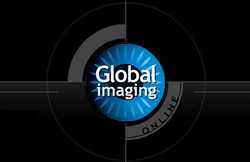 I am excited about introducing Ziosoft's 3D thin-client software in France
Montreuil, France (PRWEB) October 2, 2009
Ziosoft®, Inc. http://www.ziosoftinc.com a leader in advanced visualization and analysis software for medical imaging and Global Imaging Online, French leader of PACS, RIS and Tele-Radiology solutions, announced today that the companies have signed an agreement for Global Imaging Online to distribute advanced 3D thin-client software solutions in France.
The Ziostation system integrates seamlessly with the Global Imaging Online PACS solutions - DIAM4 servers. The Ziostation solution provides advanced visualization tools including CT and MR cardiac function analysis, calcium scoring, CT brain perfusion, advanced vessel analysis, colon analysis and multi-modality fusion analysis.
"I am excited about introducing Ziosoft's 3D thin-client software in France "said Rainer Kabouya, new CEO of Global Imaging Online. "The breadth of products Ziosoft offers, the enterprise wide architecture and the exceptional system performance is a great complement to the current solutions of Global Imaging Online, and a major interest to the French radiology community. It will be a great addition for Global Imaging Online to the Tele-radiology solutions introduced in January 2009 with Expertise Radiologie partnership. I invite all French radiologists to come during the JFR congress - 16-20 Oct - Paris, to our booth (N° 1P05 - Hall 1) to have a demonstration of the advanced Ziosoft 3D applications."
"We are pleased to be partnering with this proven and trusted Company that will enable us to offer Ziosoft's products to radiologists and French clinicians, many of whom already recognize the capabilities of Global Imaging Online - more than 350 French sites are using DIAM4 PACS," said Bart Hendriks, Ziosoft's managing director for Europe, Middle East and Africa. "We will be able to offer French customers an outstanding 3D thin-client product combined with the exceptional service and support of Global Imaging Online."
About Global Imaging Online:
Global Imaging Online Company is a recognized leader in PACS, RIS and Tele-Expertise solution in France. Founded in 1999, Global Imaging Online is a leading independent with over 350 sites. Global Imaging Online development strategy is to increase its solutions - DIAM product family - on treatments, medical image management and communication. All DIAM solutions are WEB based.
For more information please visit: http://www.global-imaging.net.
About Ziosoft Inc.:
Ziosoft, Inc. is a recognized leader in networked advanced visualization and analysis software to benefit physicians, patients, and healthcare specialists. Founded in 1998, Ziosoft is a leading independent advanced visualization company with over 2000 installed systems in over 800 sites worldwide. Ziosoft is dedicated to providing intelligent and intuitive clinical tools across the enterprise. Ziosoft is a privately held company with locations in Redwood City, CA, Brussels, Belgium, and Tokyo, Japan. For more information, please visit http://www.ziosoftinc.com.
###