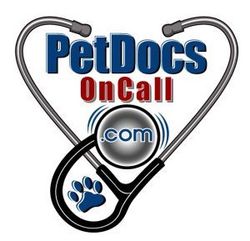 Most pet healthcare information on the Internet is static or out-of-date, inappropriate and even flat out wrong
Peyton, CO (PRWEB) October 6, 2009
When the owner of Duke, a 7-month old Gordon Setter, was searching the Internet for ideas to help comfort her sick puppy, she was grateful to discover PetDocsOnCall.com, the largest online network of practicing veterinarians. After describing Duke's medical history and condition (hypertrophic osteodystrophy or severe leg pain), she quickly received great responses from three practicing veterinarians that helped educate her about Duke's illness, advise her on proper care, and guide her in continuing Duke's treatment and therapy with her regular veterinarian.
PetDocsOnCall.com is a new virtual pet lover's community with something for everyone. It is devoted to delivering fun, useable information and experienced direction from practicing veterinarians and specialists. Pet owners can post non-emergency questions or concerns about their pets and receive concise, reliable answers quickly. Best of all, PetDocsOnCall.com users can feel secure knowing the information they receive is coming from licensed professionals and not self-appointed non-degreed "experts." And it is free.
"Most pet healthcare information on the Internet is static or out-of-date, inappropriate and even flat out wrong," says Dr. Jim Humphries, founder of PetDocsOnCall.com. "Our new site solves this problem by creating a fun, trustworthy environment where pet owners can connect with practicing veterinarians who answer questions and give direction to a wide range of pet medical concerns."
PetDocsOnCall.com is staffed by licensed veterinarians who are also members of the Veterinary News Network. This means they are all leaders in their community and professional communicators. These veterinarians use their real world practice experience and "new media" communications skills to guide pet owners with important decisions and questions. By encouraging a continued relationship with their regular veterinarian, PetDocsOnCall.com helps ensure pets actually receive appropriate care.
PetDocsOnCall.com includes many free and interesting community forums where animal lovers can discuss current news, listen to podcasts, share ideas and pictures of their pet friends, and even post pet memorials. A dynamic Pet Library provides the latest pet health care information from the Veterinary News Network.
Pet lovers need good veterinary advice and opinions. Now, a quick visit to PetDocsOnCall.com can help millions of pet owners provide a higher level of care for their beloved animals.
###