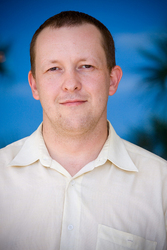 Clearwater, Fla. (PRWEB) October 2, 2009
Sunbelt Software, a leading provider of Windows security software, today announced that its Vice President of Threat Research Michael St. Neitzel will be a featured speaker at the upcoming University of Florida Information Technology Security Awareness (ITSA) Day event. The ITSA will take place October 7th at the university's Reitz Union Auditorium in Gainesville, Florida.
As VP of Threat Research, St. Neitzel is responsible for malware research and scan engine technology development, and in fact he developed the MX-VirtualizationTM system that allows for secure real-time analysis of unknown malware. MX-V analyzes malware in real-time, in a secured memory "lock box" that emulates Windows. This fools the malware into thinking it has taken over the targeted PC and allows Sunbelt's VIPRE® Antivirus to observe how the malware behaves and eradicate it before it can harm the PC. MX-V technology is the safest way to protect against zero-day threats.
ITSA Day is targeted at professional IT workers at the University of Florida, and those in education, government, and business in the surrounding areas. It is designed as an opportunity to learn more about relevant security topics and network with other IT professionals from all over Florida. Bringing IT security awareness to campus IT workers and the community is a significant goal of the UF Office of Information Security and Compliance. ITSA Day is a free event and open to the public. No advance registration is required. For more information, visit http://www.itsa.ufl.edu/2009/index.html.
MX-V Technology Presentation
Who: Michael St. Neitzel, Sunbelt Software VP of Threat Research
What: St. Neitzel will be the featured presenter in a session discussing Sunbelt Software's breakthrough MX-V technology that greatly increases protection from unknown malware threats.
When: Wednesday, October 7th at 1 p.m. ET
Where: University of Florida in Gainesville, Florida
Reitz Union Auditorium, Second Floor
About Sunbelt Software
Headquartered in Tampa Bay (Clearwater), Fla., Sunbelt Software was founded in 1994 and is a leading provider of Windows security software including enterprise antivirus, antispyware, email security, and malware analysis tools. Leading products include the VIPRE® and CounterSpy® product lines, Sunbelt Exchange Archiver™, CWSandbox™, and Threat Track™.
For more information about Sunbelt Software, please visit the company's website at http://www.sunbeltsoftware.com. To learn more about current activities, products, and ideas at Sunbelt Software, please visit Sunbelt's corporate blog at http://www.sunbeltblog.com.
To view this release online go to: http://www.sunbeltsoftware.com/Press/Releases/?id=310
Copyright © 2009 Sunbelt Software. All rights reserved. All trademarks used are owned by their respective companies.
# # #