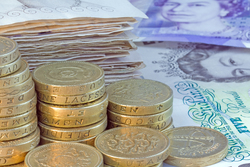 Cardiff (PRWEB) October 6, 2009
Confused.com have commented on a change to E.ON's billing process. Following hot on the heels of its move to bill all new cash and cheque customers on a monthly basis, E.ON has announced that it is to send only two bills a year to monthly direct debit customers.
Head of Energy Prices at Confused.com, Gareth Kloet, commented: "E.ON is clearly trying to balance the books and is therefore robbing Peter to pay Paul by billing direct debit customers half yearly. We were pleased to see the monthly billing introduced for cash and cheque customers as it should encourage them to read their meters more frequently in order to pay for their actual energy use, rather than an estimated amount, but we are disappointed by this additional move.
"Although direct debit customers pay their bills on a monthly basis, they too still need to be encouraged to read their meters regularly, to keep their direct debit amount as realistic as possible. Receiving a bill just twice a year is likely to lead to far higher inaccuracies and problems for customers looking to transfer to a cheaper tariff in the future, as they could find themselves owing large amounts.
"Customers need to take control of their energy consumption. By regularly reading their meters and therefore knowing exact energy consumption, consumers can enter accurate information onto an accredited energy price comparison site. They will then be able to scour the whole market to find the most appropriate tariff for their specific needs and see exactly how much they can save by switching."
For further information please contact:
Press office, Confused.com: 02920 434 398
Gareth Kloet, Head of utilities Confused.com: 02920 434 268 / 07966 722 063
About Confused.com:
Confused.com is one of the UK's biggest and most popular price comparison services. Launched in 2002, it generates over one million quotes per month. It has expanded its range of comparison products over the last couple of years to include car insurance, home insurance, travel insurance, pet insurance, van insurance, motorbike insurance, breakdown cover and energy, as well as financial services products including credit cards, loans, mortgages and life insurance.
Confused.com has all of the 'big six' energy providers on its panel, customers can save £250* on their annual energy bill by switching with Confused.com
Confused.com is not a supplier, insurance company or broker. It provides a free, objective and unbiased comparison service. By using cutting-edge technology, it has developed a series of intelligent web-based solutions that evaluate a number of risk factors to help customers with their decision-making, subsequently finding them great deals on a wide-range of insurance products, financial services, utilities and more. Confused.com's service is based on the most up-to-date information provided by UK suppliers and industry regulators.
Confused.com is owned by the Admiral Group plc. Admiral listed on the London Stock Exchange in September 2004. Confused.com is regulated by the FSA.
*Confused.com customers saved an average of £252.37 on their annual energy bill in 2008.
###