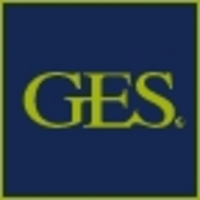 This long-term contract is a tribute to the commitment shared by CDA and GES to provide exhibitors with hassle-free customer service allowing them to focus on a successful show
Las Vegas, NV (PRWEB) October 5, 2009
GES Exposition Services, Inc., a subsidiary of Viad Corp(NYSE: VVI) and a leader in exhibition and event services, announced that the California Dental Association (CDA), a GES client for more than 20 years, has extended its contract with GES through 2016. As a result of this extension, GES will serve as the official services contractor for the next 13 CDA Presents The Art and Science of Dentistry. Each year, CDA Presents is held in Anaheim in May and San Francisco in September.
"GES offers consistent high-quality staff, services and goods to CDA and our exhibitors," said California Dental Association Vice President Debi Irwin. "We value the level of care and dedication toward customer service with a personal touch that GES has consistently delivered for more than 20 years, and we are delighted to extend our contract with GES through 2016."
"This long-term contract is a tribute to the commitment shared by CDA and GES to provide exhibitors with hassle-free customer service allowing them to focus on a successful show," said GES Executive Vice President and Chief Sales & Marketing Officer Steve Moster. "We look forward to servicing the California Dental Association through 2016 and beyond."
The May 2009 CDA Presents the Art and Science of Dentistry in Anaheim hosted 25,535 dental industry professionals, including 7,174 dentists from California and throughout the nation.
About GES:
Las Vegas-based GES Exposition Services, a subsidiary of Viad Corp (NYSE: VVI), services every major exhibition and event market across the United States, Canada, the United Kingdom, and in Abu Dhabi through the GES Worldwide Network. GES provides a wide range of services, including exhibition planning and design, turnkey and custom exhibit rentals, material handling, staging, overhead sign rigging, temporary electrical equipment, signs and graphics manufacturing, installation and dismantling labor, carpet and furnishings, and transportation services. GES produces many well-known shows including the International CES, Spring Fair Birmingham, MAGIC, and CONEXPO-CON/AGG and IFPE. GES recently joined with sister-company Exhibitgroup/Giltspur (EG), an award-winning experiential marketing agency, to provide clients with unmatched program solutions. GES and EG employ approximately 3,500 professionals in 58 client care centers throughout the world. For more information, please visit http://www.ges.com and http://www.e-g.com.
About CDA:
The California Dental Association (CDA) is the non-profit organization representing organized dentistry in California. Founded in 1870, CDA supports its members in their practices and service to the public through innovation in education, advocacy and related programs. CDA also contributes to the oral health of Californians through various comprehensive programs and advocacy. CDA's membership consists of more than 24,000 dentists, making it the largest constituent of the American Dental Association. For more information, visit http://www.cda.org.
###