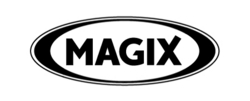 Toronto, Canada (Vocus) October 5, 2009
MAGIX - We live in a mobile world, a world that has been brought closer together with the advent of connectivity solutions, but remains just as geographically distant as ever. Traveling has always been one of the great daily annoyances for most working people, especially those using public transportation, flying or taking the train. MAGIX (http://www.magix.com) has come up with a multimedia solution that will make the trip to work something to almost look forward to! With Mobile Movie Creator you can easily edit, then transfer, or just convert digital video for playback on your own personal mobile device be it for your iPhone, Blackberry, Palm, Nokia or any number of other portable players.
With ease-of-use a top priority for MAGIX, the resulting interface has made Mobile Movie Creator the ultimate solution to your digital library transfers and mobile entertainment.
Want to watch Flash videos? An embedded screen capture option allows you to grab video right off the web from sites like YouTube or zShare, and allows for easy conversion into any desired format (AVI, MPEG4, QuickTime, RealMedia, and WMV). Also equipped with screen sizing options that allow you to create video for specific outputs.
Did you miss your favorite television show and wish you can watch it on the bus or subway? Well now you can, with just a few simple clicks you can view all your digital videos on your mobile devices! For the one-time cost of $39.99, MAGIX Mobile Movie Creator is available in major retail locations and online at MAGIX.com.
Say goodbye to boredom on your next trip, sit back and enjoy your ride with MAGIX Mobile Movie Creator!
For more information on MAGIX Mobile Movie Maker please visit: http://www.magix.com/us/mobile-movie-creator/
Just some of the platforms it supports:

iPhone™ and iPod™ Touch
Blackberry®
SanDisk Sansa®
Nintendo® Wii™ and DS™/DSi™
Sony® PSP™
Nokia® Nseries and Symbian OS
Supported import formats:
Video: AVI (DivX®/Xvid), DV-AVI, MPEG1, MPEG2, MPEG4, MXV, MJPEG, QuickTime™ (MOV), WMV9
Audio: Dolby Digital Stereo and 5.1
Supported export formats: AVI (DivX®/Xvid), MPEG4, MXV, MJPEG, QuickTime™ (MOV), RealMedia, WMV9
###