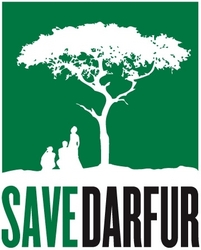 The international community should deal simultaneously with Sudan's economic challenges and human rights abuses. Providing debt relief to Sudan before its leaders demonstrate a commitment to peace will not serve the interests of the Sudanese people, it will only give more political legitimacy and further financial resources to the repressive regime in Khartoum
Istanbul (Vocus) October 5, 2009 -
The Save Darfur Coalition is at the IMF and World Bank Meetings asking officials not to forgive Sudan's debt. Save Darfur considers Sudan's debt to be odious, meaning it was borrowed and used against the interests of its own people, in this case, used to finance civil war in the south and genocide against the people of Darfur.
Sudan currently holds USD$34 billion in debt, owed mostly to the IMF/World Bank, western Chinese and Arab creditors. And according to a recent policy report published by the IMF, of all countries, Sudan has the most overdue arrears to the Fund - owing 75% of the USD$2.09 billion in total backpayments. Now, with the global economic recession bringing down oil prices, Sudan's Minister of Finance, Dr. Awad Ahmed Al-Jaz is in Istanbul asking for a debt-relief package from the IMF and the World Bank.
At the height of meetings in Istanbul, Save Darfur is offering recommendations to the World Bank, the IMF and international leaders on how to deal with odious debt and on what conditions Sudan's debt can and should be relieved.
Save Darfur is calling on the international community to make clear that Sudan's debt can only be forgiven if there is significant progress toward:

Peace in Darfur
The full implementation of the Comprehensive Peace Agreement (CPA), and
Significant structural reforms that fundamentally change the repressive systems in Sudan.
"The international community should deal simultaneously with Sudan's economic challenges and human rights abuses. Providing debt relief to Sudan before its leaders demonstrate a commitment to peace will not serve the interests of the Sudanese people, it will only give more political legitimacy and further financial resources to the repressive regime in Khartoum," says Save Darfur's Senior Policy Advisor Sean Brooks.
About Save Darfur Coalition: The Save Darfur Coalition - an alliance of more than 180 faith-based, advocacy and human rights organizations - raises public awareness about the ongoing genocide in Darfur and mobilizes a unified response to the atrocities that threaten the lives of people throughout the Darfur region. The coalition's member organizations represent 130 million people of all ages, races, religions and political affiliations united together to help the people of Darfur. For more information on the coalition, please visit http://www.SaveDarfur.org.
CONTACT:
Andrea Clarke
(c) 202.460.6756
###