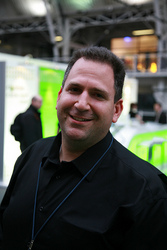 The three topics, while always relevant, are especially so in today's tough economic times when every organization has to work towards getting the most out of every budget dollar spent.
New York, NY (PRWEB) October 5, 2009
New York, NY -- On Thursday, November 5, 2009, Search Engine Strategies (SES) will offer search engine marketing (SEM) and search engine optimization (SEO) training courses in New York City. The SEM and SEO training, which will be held at the Downtown Conference Center, 157 William Street, will include one all-day session in a two-part workshop and two half-day workshops. The morning sessions will be held from 8:00 a.m. to 12:00 p.m., and the afternoon sessions will be held from 1:00 p.m. to 5:00 p.m.
The training, geared to in-house and agency marketing professionals, consultants, site designers and website owners, offers an opportunity to interact with SEM and SEO experts in a small-class setting. The intensive workshops provide hands-on exposure to the latest developments in the search marketing industry.
"The three people we've lined up to lead these workshops, Brian Eisenberg, Liana Evans and Jessica Bowman, are not only experts in their respective search arenas, but they are experts in being able to convey information for marketing practitioners at any level," said Matt McGowan, Vice President and Publisher for Incisive Media's Interactive Marketing Group, including Search Engine Strategies, Search Engine Watch and the ClickZ.com. "The three topics, while always relevant, are especially so in today's tough economic times when every organization has to work towards getting the most out of every budget dollar spent."
The Workshops
The Call to Action Workshop - Conversion Optimization Training is a full-day workshop in two four-hour parts. Led by Bryan Eisenberg, Co-Founder of Future Now, Inc., the workshop will demonstrate how these skills are essential for building a user- and search-friendly site that converts visitors into buyers. Working from their laptops on their own websites, participants will learn the roles of web analytics, web design and usability, information architecture and search engine optimization in the context of conversion rate marketing.
The Social Media - Planning Strategy, Monitoring & Measuring Your Way to Success half-day workshop, taught by Liana Evans, Director of Social Media for Serengeti Communications, runs from 8:00 a.m. to 12:00 p.m. Marketers already implementing Twitter, Facebook, YouTube, Flickr and LinkedIn as a component of their marketing strategy can benefit from this workshop which goes into the strategy, monitoring and measuring of social media components. Workshop attendees will learn how to research, plan, monitor and measure their way to successful, cost-effective social media marketing
The How to Create a Successful SEO In-House Program half-day workshop from 1 p.m. to 5 p.m. will be led by Jessica Bowman, SEO Strategist and In-house SEO Expert, SEMinhouse.com. Suitable for companies beginning an in-house SEO program and for companies facing the challenges of implementing an SEO program, the workshop assists participants in creating a specific action plan for getting their SEO changes incorporated into the organization.
To register for the SES New York training workshops, visit http://www.searchenginestrategies.com/training/newyork/
About SES
Incisive Media's Search Engine Strategies is a leading global conference and training series focused on search engine optimization and search engine marketing. Other Incisive resources for interactive marketers include ClickZ for digital marketing news, information, commentary, advice, opinion and research and Search Engine Watch which provides news and information about search, analysis of the search engine industry and tools for improving search marketing effectiveness.
Incisive Media is a leading global provider of specialized business news and information, in print, in person and online. The company's principal markets include financial services, legal services, commercial real estate, marketing services and risk management. Incisive Media's market-leading brands include Accountancy Age, Computing, Investment Week, Legal Week, Post, Risk, and Search Engine Strategies. For more information, visit http://www.IncisiveMedia.com.
###