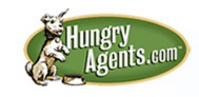 St. Louis, MO (Vocus) October 6, 2009 -–
HungryAgents.com, an online real estate portal that matches home sellers and buyers with full service REALTORS® offering discounted commissions, announced that Seattle, Washington was the metropolitan area with the lowest real estate commissions on the site. Member REALTORS® bidding on selling Seattle area homes bid an average of just 3.74% for Seattle home seller's real estate commissions. Seattle HungryAgents.com REALTORS® were bidding to rebate an average of 43.5% of the buyer's agent commission to the home buyer at closing. Both percentages were for the month of September 2009. Such a competitive real estate agent commission market has made Seattle the 7th most active area on HungryAgents.com in 2009, with each home seller registering receiving an average of 7 bids.
Outside magazine recently listed Seattle as #2 on their 209 Dream Towns list, The Best Places To Live: 20 Perfect Towns That Have It All. The magazine referenced a median home price of $315,000 (the average price of sellers listing with HungryAgents.com REALTORS® in September 2009 was $275,000 and $293,750 for the average buyers' purchase estimate).
About HungryAgents.com
HungryAgents.com matches buyers and sellers with REALTORS® in their area who provide full service and are ready to reduce their real estate commission to compete for the home buyers' and sellers' business. Through a network of more than 9,000 registered REALTORS® nationwide, HungryAgents.com provides an online portal allowing buyers and sellers to register with HungryAgents.com for free, entering type, price range and general location of the property they wish to buy or sell, while still preserving their privacy. The contact information of the buyer or seller is held privately by HungryAgents.com while the general information regarding the property is sent to the registered REALTORS® in that area. Our member REALTORS® review the transaction information and then bid for the business by offering reduced real estate commission rates to home sellers and for buyers the percentage of the total buyer-side commission they are willing to return. (Rebate offers void where prohibited. In some states offer is restricted to a credit at closing.)
###