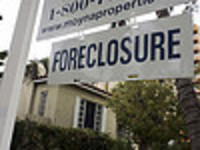 The reality is that local governments can implement web-based software to manage community complaints at very low cost.
Vancouver, BC (Vocus) October 7, 2009
It's a myth that property owners and renters are the only victims of the economic crisis that has resulted in the foreclosure of millions of homes in the United States. The reality is that foreclosures, especially when clustered, affect entire communities economically, emotionally and psychologically.
Foreclosure survey results
A recent survey conducted by market research company Mustel Group and sponsored by BasicGov, a web-based software for municipalities' community planning processes, found that of 150 municipal mayors, managers and code enforcement officers in the US:

approximately 80% said that the foreclosure crisis has resulted in an increase in citizen complaints over the past year;
the most frequent complaints were overgrown yards (87%), property damage (61%) and garbage dumping (47%);
88% do not plan to increase staff to manage the overall problem; and
60% did not believe it is clearly known who is responsible for the property's maintenance.
Psychological impacts and economic decline linked to foreclosures
While most complaints - overgrown lawns, property damage and garbage dumping - seem relatively minor, they can cause psychological impacts and economic decline that follow other foreclosures crises in the past.
Several studies have previously shown that the effect on a neighborhood with several foreclosures can result in economic hardship for neighbors and businesses. A study by Fannie Mae in 2006 showed that one foreclosure listing within an eighth of a mile of a home could reduce its property value by 0.9 percent. Another study in Chicago valued the decline from one foreclosure at $1,870 per property within an eighth of a mile.
More insidious, however, are the psychological and emotional effects of foreclosures on a neighborhood. The evidence of neglect often attracts squatters, vandals and criminals, leaving a neighborhood appearing disheveled and abandoned. This creates a spiral of despair among those left behind.
In a PBS broadcast, Dante Chinni, head of the Patchwork Nation Project, which measures life in several representative counties throughout the US stated, ""Foreclosures are bad … when you start seeing homes going for sale on your street, or foreclosures, or houses being foreclosed on, it really affects psychologically, the economy of the area. People stop spending money - that has trickle effects that go into unemployment."
How municipalities are managing increased complaints related to foreclosures
The survey indicated that municipal officials are using a variety of measures to manage the increase of complaints, with the most common being working more closely with property managers, improving co-ordination with other departments, and using software to streamline code enforcement.
However, given that 88% of respondents do not plan to increase their staff to manage the problem, local officials are using tools like code enforcement software to cope with increased caseloads.
Currently, 79% of the municipalities surveyed use software applications to manage their code enforcement process and already one in four of those were using web-based software for this task. Among the group currently not using software, approximately 50% think it would allow them to manage complaints more efficiently but cost was seen as a significant deterrent to implementing software.
"It wasn't surprising to see in the survey we sponsored that foreclosures have resulted in more complaints for local government or that they don't have the funding to hire more staff. But what was really surprising was the finding that 66% said that cost was a major deterrent to obtaining software to manage citizen complaints," said David Roberts, President and CEO of CloudBench Applications. "The reality is that local governments can implement web-based software to manage community complaints at very low cost."
About Mustel Group
Mustel Group is a North American market research company with over 25 years of experience. All of Mustel Group's senior consultants are members in good standing with the Marketing Research and Intelligence Association (MRIA), and strictly adhere to the Associations' Code of Research Ethics and Rules of Conduct and Good Practice. (http://www.mustelgroup.com)
About BasicGov
CloudBench Applications, Inc. (TSX VENTURE: CBH) develops, sells and supports BasicGov, affordable web-based software used by cities and local governments to streamline their permits and inspections, code enforcement and planning processes. BasicGov is a reliable, secure solution delivered for an affordable price and the only web-based software for local governments built on Force.com, the cloud computing platform from SalesForce.com used by more than 55,000 organizations worldwide. BasicGov software requires only an Internet connection and a browser. Users pay a monthly subscription fee of $119 per module and no capital investment is required. http://www.basicgov.com
Contacts
Media contact:
Susan Kirk
1.604.315.9959
Sales contact:
Roula Fredrikson
1.866.999.1846 ext. 1
###