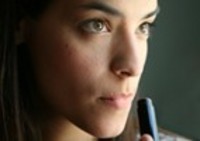 (PRWEB) October 12, 2009
Earlier in the year, gurgle ran a poll which revealed that 66% of mums-to-be opted to dress their bump in jeans with adjustable waistbands. Coupled with the fact that only 15% of our gurgle audience lived in tracksuits during pregnancy, this got us thinking and so gurgle decided to create a Fashion and Beauty area, where mums-to-be and new mums can pick up helpful tips on everything from how to wear your bump How to wear your bump to how to look great as a new mum!
Gurgle knows that becoming a parent for the first time can take its toll on your body, so it was no surprise that gurgle's chat forums were littered with mums and mums-to-be talking about the changes their bodies were going through during pregnancy. Top discussions included maternity fashions for showing off your bump and tricks of the trade that can help you look fabulous even when you've had an hour's sleep.
The Fashion and Beauty area brings mums the latest fashions in maternity and mummy clothes and tells them about the latest beauty products they'll love. Of course, gurgle will report on what celebrity mums-to-be or mummies are wearing and how gurgle mums can copy the look for less!
New Fashion & Beauty features include:
Catwalk Maternity Fashions
Your autumn and winter maternity fashion
How to look good pregnant
Pregnancy beauty tricks
Gurgle's pick of the top ten change bags
How to combat the signs of ageing
Also at gurgle mums can take a quiz to find out which celebrity pregnancy style they most resemble, or enter a competition to win Mummy and Baby prizes worth £2, 500! So head to gurgle now to check out its fabulous new Fashion and Beauty area.
###