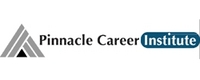 For a program like this, we couldn't have found a more knowledgeable and committed partner
Kansas City, Mo. (Vocus) October 7, 2009
Pinnacle Career Institute (PCI) announced today that it will partner with Texas State Technical College (TSTC) in Sweetwater, Texas, to develop a Wind Turbine Technician program. The innovative new offering would be the first of its kind for the Kansas City metropolitan region.
Representatives from both institutions signed an agreement this week agreeing to collaborate on the development of the program with a goal to meet emerging employer needs for skilled workers in the rapidly developing wind energy industry. Program approval is in process with the appropriate accrediting and regulatory bodies.
"For a program like this, we couldn't have found a more knowledgeable and committed partner," said Dr. Blake Faulkner, President of PCI. "TSTC is a leader in this industry and is involved in a region of the United States that has experienced firsthand the opportunities and challenges associated with the accelerated growth within the wind energy industry. We've all heard about careers in green technologies being the wave of the future. In regards to the need for wind turbine technicians, that wave is here now. Consistent with our mission and long history of developing quality graduates for careers in electronics and technical industry related fields, preparing the technicians required by employers in the alternative energy industries is a natural progression for PCI. We continually strive to ensure that our academic programs are aligned with the changing needs of business and industry in the 21st century. "
TSTC is a system of two-year technical schools and the only state-operated system of two-year colleges in Texas. Already a leader in renewable energy education curricula, in 2007 TSTC created the first community college wind energy program in Texas, and purchased a demonstration 60-cycle, 2 megawatt turbine prototype for student training, which we now operate. Texas is the number one wind energy generating state in the United States, with an abundance of wind farms centered in West Texas.
"As a leader in the wind energy education movement, it's our pleasure to work with such a wonderful academic partner to spread the knowledge about this innovative new technology," said Mr. Mike Reeser, President of TSTC. "Every academic institution needs to move forward in these challenging times with an eye on where the emerging career opportunities will be. Certainly, wind energy is a growing field, and through our partnership with PCI, now even more professionals around the country will be prepared to meet the new energy challenges of this generation."
Over the past decade, wind energy has become the fastest-growing source of energy in the world, with an average annual growth rate of over 20 percent. Wind energy provides renewable, clean electricity that is both economical and environmentally friendly. By using wind energy, corporations and other energy users are able to avoid the contamination of greenhouse gases, sulfur dioxide, carbon dioxide, nitrogen oxide, heavy metals and particulate matter. Energy generated by wind power also lessens the amount of smog and acid rain caused by fossil fuels and reduces the contribution to global climate change.
For more information about the planned Wind Turbine Technician program under development and potential collaboration in the development of the wind energy industry in this region, contact Ed M. Colon, PCI Vice President of Operations, at 816-331-5700 or via email at ecolon (at) pcitraining (dot) edu.
For more than 50 years, Pinnacle Career Institute has provided quality career training in fields such as Electronics, Computer Technology, Medical, Health and Fitness, and Business related programs. The School has two campuses in Kansas City, Mo., and one in Lawrence, Kan., in addition to online program offerings. To learn more about PCI, visit http://www.pcitraining.edu or call 816-331-5700.
###