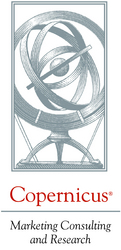 Your Gut Is Still Not Smarter Than Your Head.
Waltham, MA (PRWEB) October 7, 2009
Join Kevin Clancy, chairman of research-driven marketing consulting firm Copernicus, as he tackles key problem areas that drag the ROI of innovation efforts down in two free webcasts on October 21, 1 pm (ET) and November 10, 1 pm (ET): http://www.copernicusmarketing.com/consult/webcasts.shtml
Marketers have an uneasy relationship with innovation these days, explains the author of seven marketing books including "Your Gut Is Still Not Smarter Than Your Head." "The recession has certainly heightened senior management expectations for return on investment, especially from marketing and innovation. Meanwhile, the odds seem stacked against launching a new product or service that makes a significant financial impact to the bottom-line."
It doesn't have to be this way. Based on his three decades of work with some of the best known consumer and B2B brands around the world, Clancy says marketers must (1) ensure they have a profitable new product/service concept and strategy and (2) keep the marketing plan on track with strategy.
To address these two important issues, part 1 of the webcast series will cover clever research tools widely available today that help marketers identify and configure high-return products, services, and marketing strategies BEFORE spending a dime in the real-world. Part 2 will provide a checklist and case studies for improving implementation of the marketing strategy.
Attendees of the live broadcast will have a chance to ask questions about steps to take to improve the results of their own innovation efforts. Register to attend or view on-demand any or all of Copernicus' free webcasts at http://www.copernicusmarketing.com/consult/webcasts.shtml
###