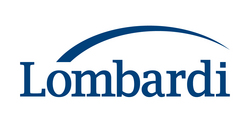 Business Process Management: Global Trends & Cultural Barriers
London, UK (PRWEB) October 7, 2009
Lombardi®, a leader in business process management (BPM) software, today announced that Phil Gilbert, Lombardi's president, will be speaking at a Saudi business summit. The event will be held on Monday, 12 October, 2009 at the Faisaliah Hotel, in Riyadh, Saudi Arabia.
Mr. Gilbert will present the keynote session entitled "Business Process Management: Global Trends & Cultural Barriers," from 12:30 - 2:30 p.m. local time. During the presentation, attendees will learn about the macro trends that are driving business process improvement efforts across banking organizations globally, as well as the many ways in which cultural differences can impact those efforts.
Lombardi's BPM reseller and delivery partner in The Middle East, ValleySoft, is a sponsor of the event, and will have personnel available to demonstrate the Lombardi product portfolio.
About ValleySoft
ValleySoft offers software distribution, deployment and support services throughout the Middle East. Founded by Mr. Amin Gendy and Dr. Magd Donia, and aided by their extensive experience and knowledge of the business software market in the United States and the Middle East, ValleySoft has a great opportunity to capture a share of the expanding global IT services outsourcing market, through flawless execution and employing the highest standards of quality control and service provision. For more information visit http://www.valleysoft-eg.com
About Lombardi
Lombardi is a leader in business process management (BPM). We offer award-winning BPM technology and services to help our customers, partners and government agencies around the world succeed with their process improvement initiatives.
Lombardi is behind some of the largest, most successful BPM implementations in the world. Our customers include AARP, Aflac, Allianz Group, Applied Materials, Aviva Plc., Banco Espirito Santo, Barclays Global Investors, Chiquita Brands, Dell, Financial Services Authority, Ford Motor Company, Hasbro, ING Direct, Intel, Jaguar Land Rover, Mirant, National Bank of Canada, National Institutes of Health, OAD Groep, Pfizer, PHH Arval, SIRVA, Symantec, UCLH, Wells Fargo, Yale University and numerous governmental agencies. For more information, visit http://www.lombardi.com.
Lombardi, Teamworks are registered trademarks and Teamworks Process Optimizer, Teamworks Portal, Teamworks for Office, Teamworks for SharePoint and Lombardi Blueprint are trademarks of Lombardi Software, Inc. All other company/product names and service marks may be trademarks or registered trademarks of their respective companies.
###