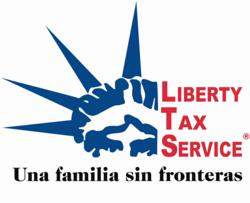 (PRWEB) October 08, 2009
Virginia Beach, VA (Vocus) October 8, 2009 -- Liberty Tax Service, the fastest-growing retail tax preparation company in the industry, has made history once again with an unprecedented endorsement by the Mexican government's Foreign Ministry's Institute for Mexicans Abroad (IME, or Instituto de los Mexicanos en el Exterior, in Spanish) as an educational partner to provide educational opportunities to improve the living standards of the Mexican communities in the United States.
Impressed with Liberty Tax Service's Hispanic Initiative and the value it brings to their nationals in the U.S., the Ministry's Secretary agreed to release a "directive" to its 40 Consulates in the United States, approving and encouraging them to integrate seminar programs presented by tax professionals from Liberty Tax Service as part of each Consulate's community educational program. The directive will also accompany Liberty's informational income tax packet which is available for all of their clients coming to the Consulates for assistance.
Furthermore, Liberty Tax Service has been approved to work with Plazas Comunitarias, an adult and youth education, work-force development, and lifelong learning program developed by Mexico's National Institute for Adult Education. Currently there 230 educational centers open to the Mexican public throughout the United States.
This unique alliance, the industry's first of its kind, represents yet another successful extension of Liberty Tax Service's Hispanic initiative, Una Familia Sin Fronteras (A family without boundaries). The initiative's strong focus on education, both for Liberty's internal staff and franchisees about the Hispanic culture, and for the Hispanic community at large relative to financial and fiscal responsibility issues, provides multiple educational opportunities for Hispanic communities nationwide.
In another unprecedented success, Liberty was also been invited to sit on the Forum Board at a governmental Institute for Mexicans Abroad planning meeting in September in Mexico City to discuss education options for Mexican nationals in the U.S. along with university and school district directors from across the U.S.
"Our Hispanic Initiative is anchored by education and our sincere commitment to open doors and opportunities for our Hispanic neighbors through our FREE educational programs. We are honored that IME has seen value in our offerings and that they have allowed us to provide our educational programs to their clients in the United States. We are confident that our joint efforts will enhance our individual community-building efforts, and together we can provide stronger services to our Hispanic communities nationwide," expressed John Hewitt, founder and CEO of Liberty Tax Service, to Liberty's franchisees and staff.
For more information on Liberty's Hispanic Initiative - Una Familia Sin Fronteras - please contact Martee Pierson, Director of Diversity Marketing for Liberty Tax Service at martee.pierson(at)libtax(dot)com.
About Liberty Tax Service:
Liberty Tax Service is the fastest growing retail tax preparation company in the industry's history. Founded in 1997 by CEO John T. Hewitt, a pioneer in the tax industry, Liberty Tax Service has prepared over 6,000,000 individual income tax returns and currently operates over 3,100 offices throughout the United States and Canada, with another 500 offices planned for 2010.
Liberty Tax Service provides computerized income tax preparation, electronic filing, and refund loans. With an emphasis on customer service including audit assistance, a money back guarantee, free ITIN's for all immigrants and free reviews of prior year tax returns, Liberty Tax Service is well known for its strong commitment to its client base. Liberty Tax Service also provides a Hispanic Services Seal of Excellence Certification program that ensures that its offices provide bilingual assistance and are knowledgeable about how to properly serve the Hispanic community.
With 40 years of tax industry experience, Hewitt stands as the most experienced CEO in the tax preparation business, having also founded Jackson Hewitt Tax Service (NYSE: JTX).
###