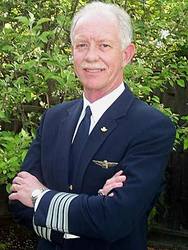 We're so grateful for the sponsorship by HSG to make attendees' participation in this special breakfast with Captain Sullenberger possible
Eau Claire, Wisconsin (PRWEB) October 8, 2009
HSG, the leader in providing innovative auto glass claim management solutions to the insurance industry, recently announced their sponsorship of a breakfast for AGRSS-registered shop representatives to meet with keynote speaker Captain Chesley "Sully" Sullenberger during the upcoming International Auto Glass Safety (AGRSS) Conference in Las Vegas.
Captain Chesley "Sully" Sullenberger III became a recent hero when he skillfully landed US Airways Flight 1549 in the Hudson River. His knowledge of safety allowed him to successfully land his plane on the water and save all 155 passengers.
"We are proud to support AGRSS by sponsoring breakfast with Captain Sullenberger at their conference," said Paul Gross, president and CEO for HSG. "AGRSS is widely recognized for 'setting the standard' for safety in the glass industry. They stand out in their commitment to promoting safe and proper windshield replacements worldwide in advance of potential problems, and I cannot think of a more perfect person than Captain Sullenberger to complement the AGRSS message of safety through advance preparation."
The AGRSS breakfast with Captain Sullenberger will take place on the morning of November 5, 2009 and is open to all AGRSS-registered shop representatives and AGRSS member companies in attendance at the conference.
Captain Sullenberger's keynote speech will follow at 9 a.m. and is open to all attendees of the conference. He will speak on planning for safety and personal responsibility.
"We're so grateful for the sponsorship by HSG to make attendees' participation in this special breakfast with Captain Sullenberger possible," says Debra Levy, president of the AGRSS Council Inc. "We expect it to be both memorable and educational."
Pre-registration for the International Auto Glass Safety Conference runs through October 16, 2009. For more details and to register visit http://www.agrss.com/conference.
About HSG
HSG is an independent Third Party Administrator (TPA) providing auto and property claim administration services for insurance and fleet customers. Our independent operating structure allows us to provide a neutral operating platform which ensures our customers are provided the ultimate product and service offering without bias or corporate self-interest. HSG offers reductions in overall severity and administrative costs by providing competitive pricing, delivering superior value and ensuring excellent service to policyholders and drivers. To learn more, please visit: http://www.hsgcodeblue.com.
About AGRSS
The Auto Glass Replacement Safety Standards (AGRSS) Council Inc. is the not-for-profit organization dedicated to the safe replacement of auto glass. AGRSS was founded and is supported by companies in the auto glass replacement industry that keep safe installation as their primary goal. The Council is also accredited by the American National Standard Institute (ANSI) - a standard development organization - and has developed North America's only auto glass replacement standard, the AGRSS Standard (ANSI/AGRSS 002-2002). The AGRSS Standard addresses procedures, education and product performance.
###