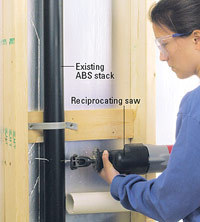 In these tough economic times, more and more people want to complete home improvement projects on their own. We launched DIYadvice.com just a short time ago, and we're very excited about the response we have received
Des Moines, IA (PRWEB) October 8, 2009
The Better Homes and Gardens Network's DIYadvice.com is the go-to home improvement website for all do-it-yourselfers, from the novice to the experienced. It contains detailed recommendations and instructions on all aspects of home improvement with clear explanations about the time involved, the tools needed, and suggested materials.
"In these tough economic times, more and more people want to complete home improvement projects on their own. We launched DIYadvice.com just a short time ago, and we're very excited about the response we have received," said Gregory Kayko, editorial director, Meredith Special Interest Media. "Homeowners really like how simple we make even complicated projects. It can be quite intimidating to take on what might be considered an advanced repair or remodel but, according to the feedback we've received, our step-by-step instructions take the scariness out of it."
For the novice, the do-it-yourself plumbing section contains detailed instructions with photos and illustrations for making simple repairs, such as fixing clogged drains, installing a water filter and other simple tasks. More experienced do-it-yourselfers will appreciate instructions for installing a new bathroom, planning and installing a new heating system, and completing other major projects.
Because electrical repairs can be very expensive, being able to take on home electrical projects can be a big money saver. DIYadvice.com includes instructions for hundreds of electrical repairs projects, along with detailed directions for new electrical installations. Of course, safety advice is prominently featured, showing how to turn off power and check that it is off and how to test electrical tools.
Crown molding is more popular than ever, but installing crown molding can be quite intimidating. DIYadvice.com provides step-by-step directions for cutting and installing crown molding. The site provides directions for making templates that serve as a cutting guide to prevent mistakes, along with opinions about the advantages of using a miter saw.
Because of the expense of solid-wood flooring, many homeowners are installing laminate flooring. Laminate flooring is fairly easy to install with the information provided on DIYadvice.com. Detailed instructions and diagrams are provided, whether the laminate flooring is being installed using glue or a snap-together system.
Installing ceramic tile requires a lot of planning. DIYadvice.com describes in detail all the steps to take before starting the project, such as designing the layout of the tile, choosing the tile and preparing the surface. Photos and diagrams illustrate tile installations for fireplaces, outdoor projects, bathrooms and more.
Also on DIYadvice.com, home owners will find a wealth of information and detailed instructions on additional do-it-yourself topics, including painting, drywall, siding, roofing, decks and more.
For up-to-the-minute information on do-it-yourself home improvements, follow DIYadvice.com at https://twitter.com/DIYadvice.
About DIYadvice.com
DIYadvice.com is the ultimate help and how-to guide for do-it-yourself home improvement projects and repairs. It provides step-by-step instructions, along with thousands of photos and illustrations, for plumbing projects, kitchen upgrades, and outdoor projects such as roofing and decks. DIYadvice.com is part of The Better Homes and Gardens Network, which includes BHG.com, RemodelingCenter.com, DIYIdeas.com, KitchenBathIdeas.com and other websites. The Better Homes and Gardens Network is a subset of the Meredith Women's Network. The multibrand network engages more than 15 million unique visitors monthly* and also includes The Parents Network (Parents.com, American Baby and Family Circle) and The Real Girls Network (Divine Caroline, FitnessMagazine.com, More and Ladies' Home Journal).
*According to Omniture 2009 traffic
###