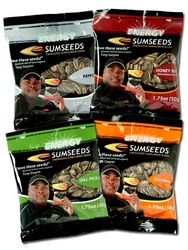 I have evaluated this program and it makes a lot of sense. We are behind it 100% and look forward to significant additional revenue that will benefit our student athletes
Willow Lake, SD (PRWEB) October 8, 2009
Dakota Valley Products, Inc today launches two new unique fund raising programs aimed at helping school and sport teams raise funds in fresh and new ways. The two programs, eFundraising and Retailer Participation, are aimed at helping busy team leaders raise funds in today's economic environment.
With many schools across the country facing up to 20% budget cuts, alternative funding sources are now more important than ever for many extra-curricular activities such as sports. Dakota Valley is optimistic that these new programs will be used by schools and other organizations to generate revenue. Steve Vickery, Athletic Director at El Capitan High School, San Diego County, California had this to say: "I have evaluated this program and it makes a lot of sense. We are behind it 100% and look forward to significant additional revenue that will benefit our student athletes".
Sumseeds® Energized Sunflower Seeds are Jumbo Seeds Hand Crafted in Small Batches in Dakota Valley's own plant in Willow Lake, South Dakota using unique and Patent Pending technologies to make some of the best tasting sunflower seeds available today. Dakota Valley infuses each seeds with an Energy Package of caffeine, taurine, lysine and ginseng to provide a sustainable energy boost with all the nutritional benefits naturally found in sunflower seeds (protein, fiber, Vitamin E, many minerals) but without all the sugar typically found in energy drinks.
Endorsed by Hall of Famer Tony Gwynn, Sumseeds are a great product for people on the go. "Our customers' tell us that Sumseeds are especially good for helping people stay awake while performing monotonous tasks for long periods," says Dakota Valley's Doug Cossette. "The combination of the hand to mouth activity from eating seeds in the shell combined with the Energy Package seems to work better than about anything else available, so we are told."
The two new programs are aimed at helping teams and organizations raise funds year-round. The Retailer Participation program provides a way for local businesses to support and raise funds for local school while still earning reasonable margins from selling Sumseeds. Local school boosters can help promote the local businesses by listing them on school website, newsletters and other promotional activities. Dakota Valley will provide customized in-store signage promoting the local school fund raising program, and will send 25% of the sale price of every bag of Sumseeds sold in local businesses under this program direct to the school (based on Suggested Retail Price). Local businesses can reorder direct from Dakota Valley, and the school will continue to receive checks for every bag sold. "Many non-traditional retail local businesses like beauty salons, car dealerships, and oil change stores, to name a few, may be quite interested in this program to help support the local schools", says Dakota Valley's Tim Walter. " For some, supporting the school and getting their name associated with being a school booster could be quite valuable, following the adage of 'Do Well by Doing Good'," says Walter.
The second program, eFundraising, allows the school to earn 25% of all internet sales made on behalf of the school or organization at Sumseeds Shopping Cart. The school requests a unique coupon code from Dakota Valley, and then promotes the opportunity to their boosters. School supporters order on-line, Dakota Valley ships the product direct to their door, and then sends checks monthly to the school. There is no inventory or funds to manage for the school or organization, and the school can raise funds year around.
For more information, visit Sumseeds Sunflower Seeds Fundraising.
For media or general inquiries, contact Tim Walter at tim(at)sumseeds(dot)com or call 605-625-2526.
# # #