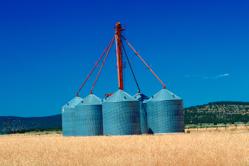 we [have an] economic, security and moral obligation to extend a hand to countries and people who face the greatest risk. If we turn our backs on them, the suffering caused by this crisis will be enlarged…
(PRWEB) October 08, 2009
World Food Association Organization, a global firm specializing in international project financing, has been involved in Project Financing within the continent of Africa for several years now. The benefits of investments in that area was again recently confirmed by the African Economic Outlook 2009 Report which found in 2008 GDP growth in Africa was 5.7% from 6.1% in 2007. This was, thus, the fifth consecutive year when growth exceeded 5.5%.
Although that economic growth is expected to slow in 2009, to 2.8% before increasing to 4.5% in 2010, World Food Association Organization remains committed. We echo the sentiments of a March opinion-editorial by President Barack Obama in which he stated, "We [have an] economic, security and moral obligation to extend a hand to countries and people who face the greatest risk. If we turn our backs on them, the suffering caused by this crisis will be enlarged…"
In fact, World Food Association Organization was just recently involved in the funding of two projects from the Hospitality Industry, one in South Africa and the other in Egypt.
That same understanding was reiterated by President Obama just days ago in his recent speech at Cario University where he explained, "…things must be done in partnership. Americans are ready to join with citizens and governments; community organizations, religious leaders, and businesses in Muslim communities around the world to help our people pursue a better life."
World Food Association Organization has been and is always ready to consider any given project from Northern Africa, understanding those projects meet the same requirements as any other international project financing would.
Please visit our Website for the different Funding Programs available.
About World Food Association Organization
World Food Association Organization has through a combination of Expertise and Contacts, continued the focus of meeting the increasing demands of various Companies, Clients and Promoters in search of Funding and Professional Assistance for a diversity of Projects.
World Food Association Organization's professional financing services include among others; providing assistance with Venture Capital, Equity Funding, International Funding, Project Financing, Consulting Services, Investment Capital, Mergers and Acquisitions.
About Henry Ford
Mr. Henry Ford, has developed strong Professional and Political "Contacts" in the Industry, leads World Food Association Organization as it's Founder and now serves as Public Relations
World Food Association Organization
2101 Vista Parkway
West Tower, Suite 290
West Palm Beach, FL 33411
561-249 5420 (O)
561-828-0384 (F)
# # #