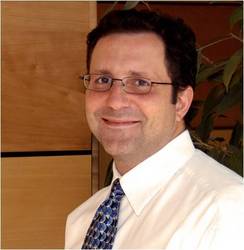 I look forward to contributing to IP5280's growth strategies as we develop new products and bring user-friendly innovations to market.
Englewood, CO (Vocus) October 9, 2009 –-
IP5280 Communications, specializing in business VoIP and data communications delivered via state-of-the-art unified Internet Protocol (IP) technologies, announced today that Jeff Pelletier has joined the company's executive team as Chief Technology Officer. Pelletier will help IP5280 to continue to deliver high-quality, IP communication services for the small-to-medium and enterprise business markets.
The addition of Pelletier furthers IP5280's goal to hire executives that have unique expertise and have achieved success in both product development and IP engineering, giving IP5280 the ability to continually innovate in the highly dynamic VoIP industry. His primary responsibilities will include oversight to the company's engineering, technical support and product development teams. Pelletier has over 17 years of experience in voice network engineering, VoIP product development and IP networking, along with a proven track record for leadership and results in the telecommunications industry.
"Jeff Pelletier is uniquely qualified to help the IP5280 team advance its strategic growth plan from both an internal and external perspective," IP5280 co-founder and managing partner John Scarborough said in a statement. "Jeff provides the technology leadership, vision and execution that IP5280's clients value and trust, and having him as a part of our team is essential to the execution of our corporate growth strategy."
Until July 2009, Pelletier was the Chief Technology Officer at Simple Signal, a leading provider of Broadsoft-based VoIP solutions. One of the pioneers of the unification of VoIP capabilities, Pelletier has led numerous development and engineering breakthroughs related to new VoIP products and technology used to connect the worldwide web of networks that make up VoIP communications today.
In his new role, Pelletier will spearhead IP5280's corporate technology strategy and roadmap, support client delivery and execution, and collaborate on business development efforts for IP5280's commercial, wholesale and agent business units.
"I'm excited to be a part of one of the fastest-growing business VoIP companies in the country," said Pelletier. "I look forward to contributing to IP5280's growth strategies as we develop new products and bring user-friendly innovations to market."
Earlier in his career, Pelletier was involved in the design, implementation and operation of large-scale data and telecommunications networks for Level3 Communications, WorldCom Communications and Nortel Networks Corporation. Pelletier also held positions with Net2phone, Masergy Communications, and Eze Castle in his career. Pelletier has several telecommunications-related patents pending, and was responsible for implementing one of the first Broadsoft-Microsoft OCS (Office Communications Server) solutions.
Pelletier is a 1992 graduate of the University of Texas at Austin with a Bachelor of Science degree in Computer Sciences.
About IP5280
IP5280 Communications is a next-generation global unified IP communications provider specializing in Business VoIP and converged IP voice and data services for business customers. Trusted by thousands of business enterprise users, communication agents, partners and wholesalers of IP managed services throughout the world, IP5280 delivers carrier-class communications for businesses large and small, with significant savings over traditional phone company business services.
Selected by ColoradoBiz magazine among the Top 3 Best Companies to Work For in Colorado, and proud to be ranked by the magazine as a part of the elite Colorado TOP250, IP5280 provides businesses the most advanced IP solutions to meet a variety of voice, data and IP networking needs. For more information, visit http://www.IP5280.com or call (303) 800-0000.
Media contact: Jeff Rundles, The Unleaded Group for IP5280, 303-952-2565.
###