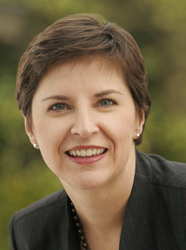 Many job seekers are becoming reluctant entrepreneurs
Los Angeles, CA (PRWEB) October 8, 2009
As the United States heads into what is expected to be a jobless recovery, a new kind of professional is emerging: The Job Seeker-Entrepreneur. One economic area that remains strong despite the recession is entrepreneurial activity, and research from the Kauffman Foundation (http://sites.kauffman.org/kauffmanindex/) shows "necessity" entrepreneurship is increasing while "opportunity" entrepreneurship is decreasing.
After two years of refining the bluefeet personal branding process (http://www.yourbluefeet.com) with entrepreneurs and senior executives, bluefeet founder Lilli Cloud is launching a workshop series that serves a new kind of professional: The Job Seeker-Entrepreneur.
Personal Branding for Job Seekers and Consultants is designed to give people the confidence and content they need to take charge of their careers in an environment in which companies would just as soon hire a contractor in lieu of a full-time employee.
"Many job seekers are becoming reluctant entrepreneurs," says bluefeet founder Lilli Cloud. "Even those seeking full-time employment have to think and act like an entrepreneur to control their future in this highly competitive environment. That means communicating what makes you extraordinary in a way that matters to potential employers, clients and those who could connect you to them."
Workshop attendees will be guided through the bluefeet process in small groups and private coaching sessions, and start by uncovering their innate abilities, talents, history and achievements. Throughout the four weeks, attendees create the necessary tools to communicate those skills through a personal marketing plan, résumé, Web site copy and social media content - profile descriptions that can be used on Web sites like LinkedIn, Facebook and others. The workshop ends with networking and interview training.
"The recession was a catalyst for numerous emerging trends, notably motivating job seekers to act entrepreneurially to address many of today's employment challenges," says Cloud "Once the tide of the economy turns, in a few years, the power will be back in the hands of the job seekers, who will pick and choose if they want full-time employment or consulting. Employers will have to find a pretty attractive package to lure many of the top candidates back to full-time gigs."
Personal Branding for Job Seekers and Consultants includes four sessions over the course of four weeks, and is held in downtown Los Angeles. The introductory rate of $1,000 is valid for the October series only, starting October 14 or October 26, after which point the standard rate of $1,500 will apply. To book the workshop series, special one-day workshops or speaking engagements in greater Los Angeles, log on to http://www.yourbluefeet.com/workshops. In addition to workshops, Cloud offers individual consultation and addresses industry organizations and professional groups throughout Southern California. She serves as one of the primary facilitators of the Women's City Club of Pasadena's "Entrepreneur Boot Camp" this fall.
About bluefeet
Founded in 2007, bluefeet (http://www.yourbluefeet.com) provides personal branding and marketing services to executives and entrepreneurs, particularly those in transition or seeking to advance their careers. bluefeet takes the tools used to position and market corporations and offers them to individuals to help them achieve their career goals.
# # #