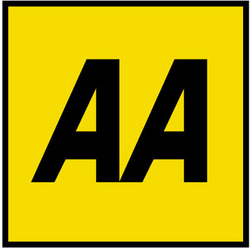 With last month's news that households are saving more of their income* we're looking to encourage people to save in a straightforward account with a good interest rate over the coming year
Basingstoke, Hampshire (PRWEB) October 9, 2009
AA Savings launches a new easy access, internet savings account today (Thursday 8th October) offering up to 3.30% gross pa/AER: Internet Extra.
The AA Internet Extra (Issue 1) account has two interest tiers. For investments of £1 upwards 3.15% gross pa/AER (2.25% net) which includes a 12 month bonus of 2.65%. For investments from £50,000 to £1m the account pays 3.30% gross pa/AER (2.64% net) including 12 month bonus of 2.80%.
Interest is paid on the anniversary of the first deposit, either into the account or a linked bank account.
Says Mark Huggins, director of AA Savings: "There are several fixed-rate accounts available that pay good interest rates, including the AA two and five-year Fixed Rate Savings Accounts."
"Because you can't touch your money once it is in a fixed rate account, these don't suit everyone. Internet Extra aims to offer a year of saving with good returns but without sacrificing flexibility. Customers can either make regular payments or simply pay in as much as they like when they like and their money is available as and when they need it."
"Those who save £50,000 and above are rewarded with an extra 0.15% gross pa/AER interest."
"With last month's news that households are saving more of their income* we're looking to encourage people to save in a straightforward account with a good interest rate over the coming year," Mark Huggins says.
"The AA Savings account has a good track record of offering top-paying accounts and savers will be able to move their money into another AA account once the bonus period has ended."
The account is available on http://www.theAA.com/savings and is easy to open.
*The saving ratio, which measures how much Britons are putting aside from their earnings, rose to 5.6pc in the second quarter of the year - the highest level since 2003 according the Office for National Statistics, 29 September 2009.
Media contact: Ian Crowder, 01256 492 844 or ian (dot) crowder (at) theAA (dot) com
NOTES FOR EDITORS
The AA Internet Extra offers: for £1 investment upwards 3.15% gross/AER (2.52% net) including 12 month gross bonus of 2.65% and from £50,000 to £1m investment 3.30% gross p.a./AER (2.64% net) including 12 month gross bonus of 2.80%. After 12 months the account reverts to 0.50% gross p.a./AER (0.40% net). All rates are variable. The account can be opened in sole name only with a minimum of £1. Unlimited deposits and withdrawals can be made and interest is calculated daily and paid annually on the anniversary of the first deposit either into the account or a nominated bank. A linked account must be set up which is a personal current account with direct debit facilities at a UK bank or building society in the customers name. Rates correct as at 8th October 2009.
AER stands for Annual Equivalent Rate and illustrates what the interest rate would be if the interest was paid and compounded once each year. Gross is the contractual rate of interest payable before the deduction of income tax at the rate specified by law. Net rates are illustrative only allowing for the deduction of income tax at the savings rate of 20%. If you are a higher rate tax payer, you may have a further amount to pay. If we deduct more tax than you have to pay this can be reclaimed from HM Revenue & Customs.
The deposit taker for AA Internet Extra is Birmingham Midshires, a division of Bank of Scotland plc, which is authorised for accepting deposits by the Financial Services Authority. It is entered in the FSA's Register and its Register Number is 169628. Registered office: The Mound, Edinburgh EH1 1YZ. (Registered in Scotland No. SC327000). Bank of Scotland plc is a member of The British Bankers' Association.
Other accounts operated by AA Savings include:

Internet 2 Year Fixed Rate Savings Account, up to 4.35% gross p.a./AER (3.48% net)
2 Year Fixed Rate Savings Account, up to 4.25% gross p.a./AER (3.40% net)
5 Year Fixed Rate Savings Account, up to 5.15% gross p.a./AER (4.12% Net)
###