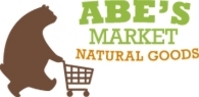 With the launch of Abe's Market, we hope to satisfy that demand.
Glenview, IL (PRWEB) October 9, 2009
The growing population of consumers who care about what's in their products and how they are made, now has a single online destination to find fantastic natural products and meet the people who create them, Abe's Market (http://www.abesmarket.com). Abe's Market stands out as the only site where customers can "meet' and interact with the creators of the latest and greatest in natural goods. The site enables customers to learn about the ingredients, the processes and the stories behind the products that are on the cusp of being household names, much like the traditional farmers market, but with all the modern conveniences of a 24 hour, easy-to-use website.
"Consumers are looking to understand what's in their goods and to know who makes them, and want to know the story behind the product" says Richard Demb, co-founder of Abe's Market; Abe's Market is providing a place online for that interaction.
Abe's Market will not only be a place for consumers to discover some of the newest brands such as Bunny Butt Apothecary, but also be the source to find their favorite natural essentials such as, Eco-Kids, BabyBearShop and The Laundress. Additionally, each company has their own page where they have a chance to show their personalities and give a glimpse in to their lives as natural merchants, with fun and entertaining anecdotes, including "What Inspires You" and "Your Favorite Song". Other features of the site include, checkout from all sellers streamlined into one single checkout process, trackable shipping via UPS, product recommendations, and web seminars given by leaders in the natural products industries.
"We see tremendous consumer demand online for natural products but no compelling online marketplace to satisfy this demand across multiple product categories," says Co-Founder Jon Polin. "With the launch of Abe's Market, we hope to satisfy that demand."
Abe's Market is launching with four initial product categories - personal care, kids and baby, home, and food and beverage - and will expand into new categories shortly after launch.
Abe's Market is available on the web at http://www.abesmarket.com
For More information about the launch of Abe's Market please contact Rosie Mattio, director of Public Relations (646) 670-8220.
###