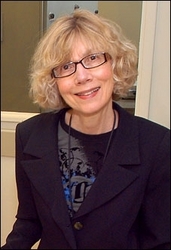 I am truly honored to receive this award
New York, NY (Vocus) October 9, 2009
Joanna Fowler, PhD, Professor of Psychiatry at Mount Sinai School of Medicine and Senior Scientist at Brookhaven National Laboratory, was awarded the National Medal of Science at a White House ceremony yesterday. The award, presented to nine researchers, is the nation's highest honor for outstanding achievement in the sciences.
"I am truly honored to receive this award," said Dr. Fowler. "It highlights the important public health issue of drug addiction, which really is a brain disease. We are pleased that we can give psychiatrists more tools to use in understanding addictive behavior and in treating people with addictive disorders."
Throughout her career, Dr. Fowler, an organic chemist, has made significant contributions to brain research. Beginning in the 1970's, together with other researchers Dr. Fowler developed a radiotracer to measure brain glucose metabolism non-invasively in humans. This tracer, 18FDG, has become the most widely used radiotracer in basic research and clinical settings, and has facilitated tremendous advances in the study of the human brain and in tumor detection in cancer patients.
Dr. Fowler's work includes studies of the mechanisms of drug addiction, including how the rapid uptake and clearance of cocaine in the brain can help explain its typical pattern of abuse. She is currently engaged in developing methods to understand the relationship between genes, brain chemistry and behavior.
After joining the Department of Psychiatry in 2006, Dr. Fowler has collaborated with colleagues at Mount Sinai on brain imaging studies of Attention Deficit/ Hyperactivity Disorder (ADHD), among other conditions.
Dr. Fowler has more than 300 peer-reviewed publications to her credit and has received several awards, including the National Academy of Sciences Award in Chemistry earlier this year, the Distinguished Scientist Fellowship in Life Sciences in 2005 and the Distinguished Basic Scientist Award from the Academy of Molecular Imaging in 2005. She was elected to the National Academy of Sciences in 2004. Dr. Fowler holds eight patents for radiolabeling procedures.
The National Medal of Science was created in 1959 by Congress as a Presidential Award to honor those who have made significant contributions in the areas of the physical, biological, mathematical, and engineering sciences. The award was later expanded to include the social and behavioral sciences. Nominees are evaluated by a committee of 12 individuals appointed by the President. The award is administered by the National Science Foundation.
About The Mount Sinai Medical Center
The Mount Sinai Medical Center encompasses The Mount Sinai Hospital and Mount Sinai School of Medicine. The Mount Sinai Hospital is one of the nation's oldest, largest and most-respected voluntary hospitals. Founded in 1852, Mount Sinai today is a 1,171-bed tertiary-care teaching facility that is internationally acclaimed for excellence in clinical care. Last year, nearly 50,000 people were treated at Mount Sinai as inpatients, and there were nearly 450,000 outpatient visits to the Medical Center.
Mount Sinai School of Medicine is internationally recognized as a leader in groundbreaking clinical and basic science research, as well as having an innovative approach to medical education. With a faculty of more than 3,400 in 38 clinical and basic science departments and centers, Mount Sinai ranks among the top 20 medical schools in receipt of National Institute of Health (NIH) grants. For more information, please visit http://www.mountsinai.org.
###