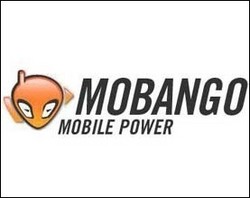 London, UK (PRWEB) October 9, 2009
Mobango, the first social mobile application store, today announced its partnership with RingRing Media, the UK's biggest independent mobile media planning and buying agency dedicated entirely to the mobile internet.
By partnering with Mobango, RingRing Media's clients will have access to a massive mobile distribution community, with over five million members and more than 2500 supported devices - with over 550 million apps already downloaded. RingRing Media's trusted and reliable platform will handle effective premium mobile advertising campaigns, across geographical location and optimised for handset screen size and model.
In addition, RingRing Media clients will be able to take advantage of Mobango's highly successful and innovative Pay-Per-Distribute (PPD) platform. PPD allows application providers, publishers, or brands, to promote and distribute mobile apps to millions of mobile phone users, while targeting specific cell phone manufacturers, models, and countries. As opposed to the pay-per-click model, with Mobango's PPD, mobile app providers only pay when their applications are downloaded by Mobango users in the countries and by the devices they have selected, generating huge, proven, efficiencies in terms of their distribution and promotional budget.
Mobango will connect to RingRing Media's evolutionary ad exchange which aggregates multiple ad sources maximising mobile ad revenue for publishers. By using the exchange, Mobango will now be able to ensure that its advertising inventory value is optimised at a worldwide level.
Fabio Pezzotti, CEO of Mobango, said: "We're very excited to partner with RingRing Media. They are the experts in mobile digital marketing, with a wide approach that including advertising and distribution. The company is one of the few agencies that completely understand the market and its potential to create a unique and personalised advertising experience for users.
Our partnership is also an interesting development for the wider industry. We're in the midst of an app boom, yet most mobile application providers -hundreds of thousands either being big brands, publishers or developers - will struggle to distribute them, and to measure their return on investments. This is why Mobango's PPD platform is attractive to RingRing Media: it provides a unique pay-per-performance platform for its clients; full targeting and segmenting capabilities; tracking; and tools to measure application downloads in real time.
It's a fantastic fit for us, and our users, as we partner with RingRing Mobile on many levels."
Ben Tatton-Brown, Co-Founder & CEO of RingRing Media, said: "By partnering with Mobango, not only are we able to reach a social community of over five million people, but we're able to reap the benefits of its PPD platform, which continues to prove itself to be extremely attractive to advertisers. We're proud to offer Mobango's community access to premium ad campaigns, tailor made for their screen, handset and location via the world's first mobile ad exchange."
For further information, please contact:
Neil Robertson, neil (at) if-communications (dot) com +44 (0) 7739322503, @neil_robertson
Cordelia Meacher, Cordelia@if-communications.com +44 (0) 7961 311080
About Mobango
Mobango is the first "Social Mobile Application Centre": its purpose is to provide mobile consumers with an online and mobile service platform that allows them to create, store, share, download and play every type of mobile content, and for Brands, Publishers, Developers to generate massive distribution of their mobile Applications. Mobango is a limited company incorporated in the UK and operates out of its London, Milan and Munich offices, it is backed by its founders and managers, and received $ 8 MM venture capital financing from Doughty Hanson Technology Ventures and Innogest Capital. For further information visit http://www.mobango.com both from PC and mobile devices.
About RingRing Media
RingRing Media Ltd is an independent UK based mobile company managing mobile advertising campaigns for clients in over 80 territories. Founded in 2008, RingRing Media helps advertisers make sense of the fragmented mobile advertising space, offering a dynamic media buying service comprising of both mobile search and display advertising. RingRing Media has launched the RingRing Exchange, the world's first mobile ad exchange connecting mobile buyers and mobile sellers of advertising creating the largest dynamic mobile market place in the world.
http://www.ringringmedia.
###